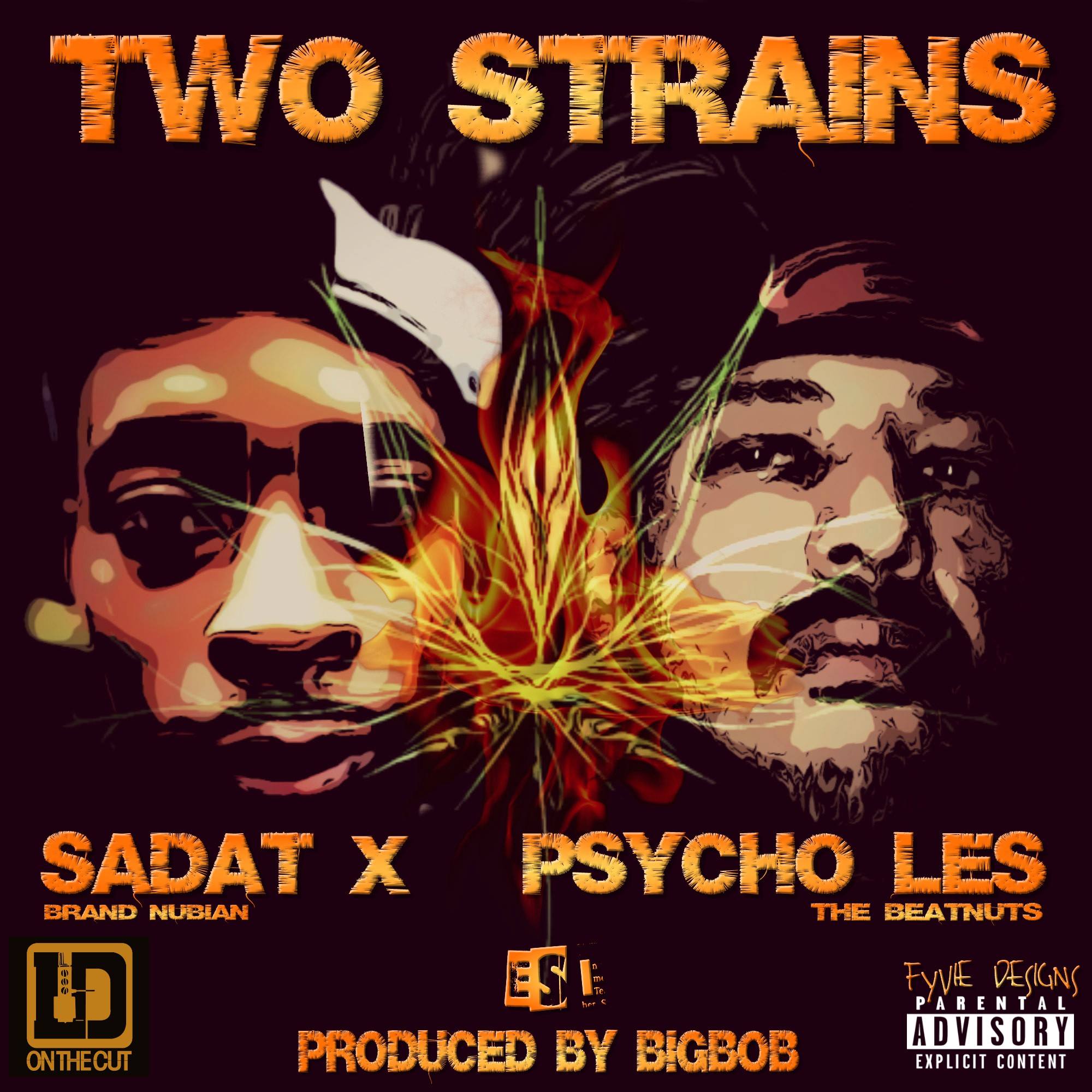 It's a smoke-a-thon as Psycho Les of The Beatnuts links with Brand Nubian's Sadat X for the story telling filled single, "Two Strains"
BigBob is far from your average producer. Aside from running his business all in-house, he has worked with a long list of veteran emcees over his lengthy career span. At the start of 2018, the Canadian music maker debuted "The Truth" with Sadat X from his album, "The Blessings Vol.2". That single also carried cuts from Dcypha and a feature from Mobb Deep affiliate, Big Twins. This was the second time that Bob and Sadat had worked together, it's precursor was "I Can't Help You", a collab effort with LDontheCut, Sadat X and Outsidaz frontman, Pacewon.
However, his newest single "Two Strains" is the first time we've heard Psycho Les on a BigBob production. The single revives the classic sounds of the nineties, a perfect fit for The Beatnuts and Brand Nubian alum. The single title obviously unveils it's potent weed friendliness. With LDontheCut manning the turntables for the hook, "Two Strains" may very well find you with a burnt pointer finger and thumb after the nearly three-minute music bong hit, and afterwords you'll probably need to visit a site such as https://www.speedgreens.ca/how-to-clean-your-weed-pipe/ so you're able to clean your bong properly afterward. So roll up your favorite strain and zone out to the sounds of BigBob, Psycho Les and Sadat X on Audiomack.