DJ Whobeta has been a staple of the St. Louis Hip Hop scene for well over a decade. His resume speaks for itself having worked witha who's-who of local and national recording artists. After hosting various shows/podcasts/interviews and showcases, Whobeta has set his sights on the charts.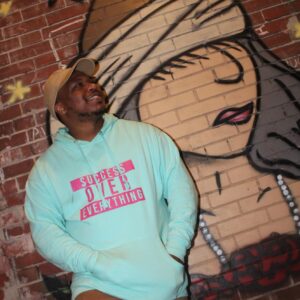 Teaming up with Mississippi crooner, Spencity and Pittsburgh, PA's own Tsunami Fly for his debut single Load Off. Whether you are a 9-5er of the ultimate hustler getting the load off is always the goal. Supplying quality music while maintaining authenticity is the plan for 2023 and this is just the start Whobeta was looking for. Inking a deal with VIP Records/EMPIRE has Whobeta in prime position to make the Midwest Connectz a household name.
You can check out Load Off below and let us know how you feel about this new release.