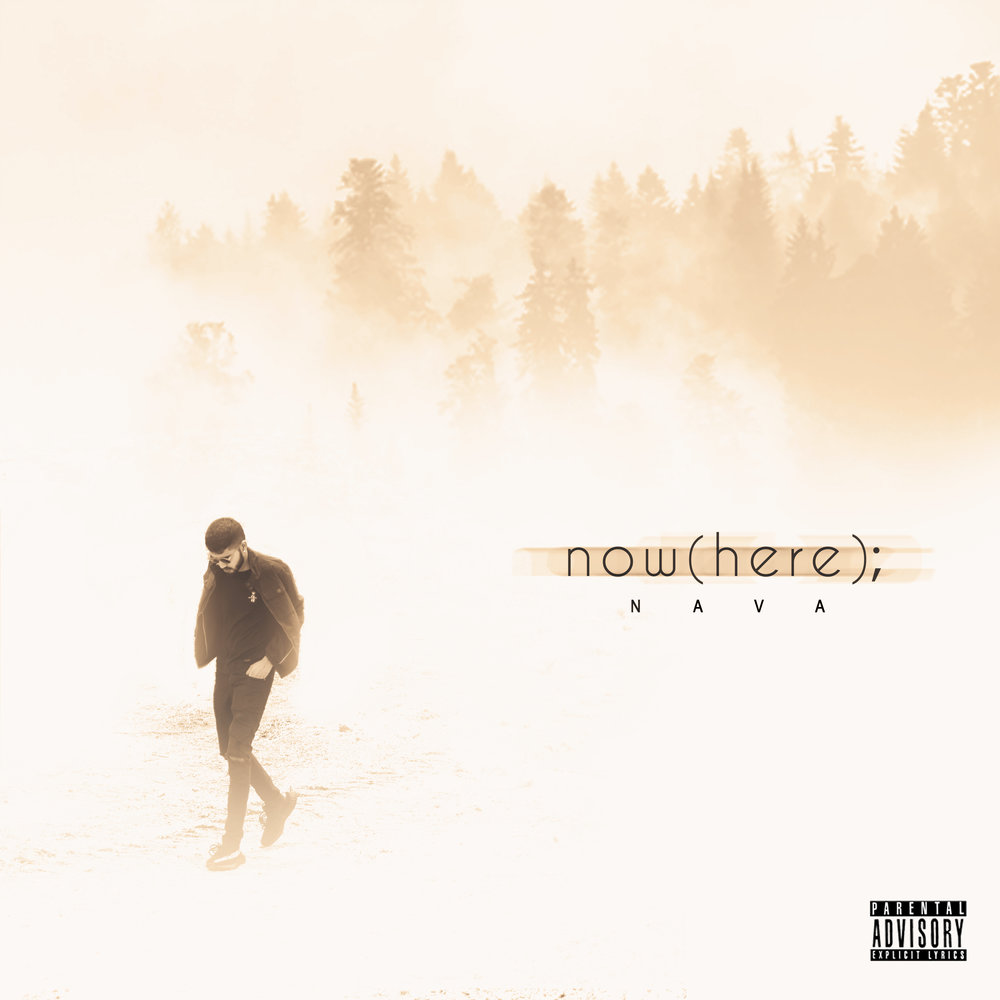 After bursting onto the Soca scene and performing alongside the likes of Machel Montano, Trinidad and Tobago breakout star Nava takes a sharp left turn right into the R&B lane and speeds away on his six track EP effort entitled "now(here);". The title is enough to spark you're interest as it's a play on two terms, nowhere and now here. It's not just symbolic of his rise to musical fame but also dives deep into love and searching for self. His sound is quite unique yet is commercially appealing. Come along as we join Nava on his journey to "now(here);".
Are You? – Throbbing bass, finger snaps and subtle string plucks make up the soundscape of the introductory song of "now(here);. It's easy to figure out that Nava is speaking about a relationship that's approached it's breaking point. His words pierce the heart and instantly inserts the listener into the story. It's a story of scorned feelings and broken hearts as told by the talented singer.
Alright – The next song's mood can best be summed up as a wavy love vibe. After a bad break up, many of us struggle thru it. Thinking back to all the past times can be tough and at certain times, unbearable. Well here comes Nava with the ideal song to help get you thru it or at least, help you cope some. He does a stupendous job once again with his compelling song writing abilities. The icing on the cake happens to be the extremely catchy yet simplistically constructed hook.
Blind – This is definitely the most personal track on "now(here);". The beat intro adds a certain touch of mysteriousness to it. His knack for picking excellent instrumentals gives him an even bigger advantage over other current R&B artists. "Blind" is made up of multiple layers of feelings. Again, focusing on his strong choral arrangements, not only is Nava able to address betrayal, mistrust and twisted truths in a short period of time but he's also able to address the distress and heartache the project has been following. The vocal edits and beat break down at the tail end of the song gives it the final touches to make this one hit home.
Right One –
It was only a matter of time before Nava's Soca roots would blend into this body of work. Placing this single after "Blind" helped keep the mood neutralized after such a deep song. Of all six of the EP's songs, this is the one that deserves it's place among today's generation of R&B music. The slowed tempo, his melody swing and the beat change up are simply put, perfect. The sound even incorporates eighties pop elements, giving it a beautiful edginess. Nava delivers ten fold with "Right One".
This Way –
Nava's vocal range gets put to the test and passes with flying colors on the start of "This Way". It's the first time he's lead off on a song in such a manner and instantly grabs your attention. He addresses some of the same concepts as he did on "Blind" but much more melodically. He sings "you said it never had to be this way, but I guess I can never trust what you say" on the chorus and goes into details around these lyrics. In the end, he comes to a stark revelation, listen to see if you can figure out what that is.
Pon Road – Littered with thick bass tones and reversed synth keys, Nava finds inspiration in an old UK slang term meaning to be constantly on the go, working hard, grinding. "Pon Road" directly addresses his own journey, the sacrifices he's had to make during it and the repercussions that follow. It also is a blunt statement made by Nava that he is strong willed and determined to succeed in this game we call life at all costs. Nava is the poster child for the pon road terminology as his touring record can more than prove. The song also sums up the end of the relationship the singer has spoken about over the duration of the EP. With the clip of a jaded voicemail message, "now(here);", comes to it's ending.
Nava's ability to easily maneuver between genres is mind blowing. If you didn't know any better, you'd have thought the Caribbean bred artist had been penning R&B hits for some time now. It's those same Caribbean roots mixed with his Soca background that helps him transition so smoothly. The story telling of the EP is also noteworthy. The vocalist not only does a splendid job of describing the story thru song but is also to captures other topics within the songs as well. It is an impressive fear indeed. "now(here);" can be heard in it's entirety on Spotify below.