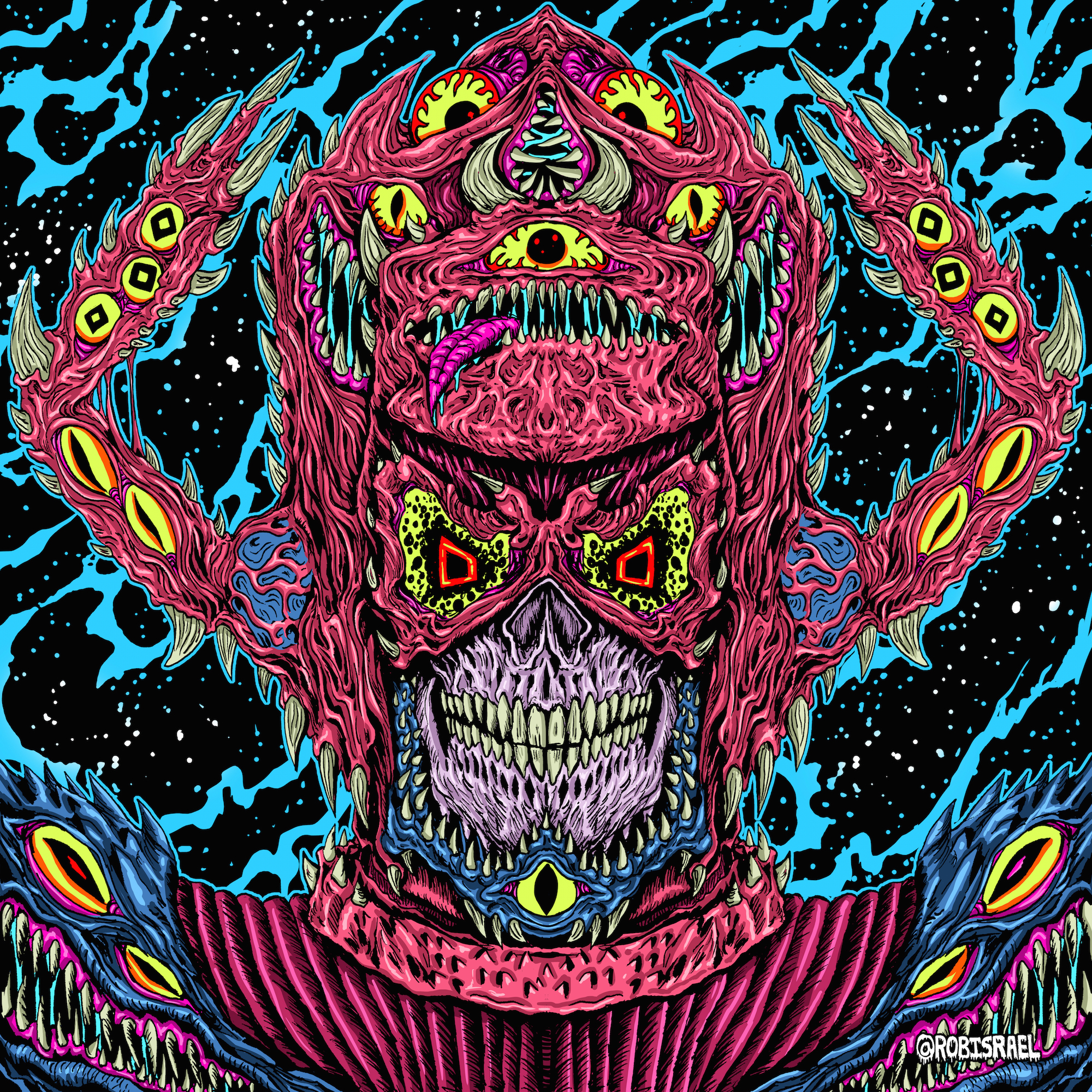 DJ/producer Chong Wizard didn't realize how huge a task he was taking on when he came up with the brilliant idea to do six colored-vinyl EPs based on the Infinity Stones from Marvel comics and films in the Spring of 2018. And giving himself the deadline of the Summer of 2019 to put them all out made the the undertaking even more gargantuan.
Thus far, he has managed to drop The Power Stone EP (July 2018), The Reality Stone EP (Dec 2018), and this past February, he released "The Space Stone". The color of each vinyl EP coincides with the color of the Infinity Stone it's named after. Each one has six songs, with a seventh bonus song being include on the CD versions of the EPs.
The Space Stone is all highlights, literally. From the opening cut that sees two of the most lyrical members of the legendary Juice Crew (Masta Ace and Craig G) go up against two of the nicest emcees from the Hieroglyphics (Opio and Pep Love) massive in a friendly competition, to Ras Kass' sons Ras and Tajdoing a track where they portray Damian Wayne and Jon Kent, the sons of Batman and Superman, this offering is not your everyday comp. Then, of course, there's the names murdering the underground right now like Codenine, Heem Stogied, Fly Anakin, and Lord Juco. And all of those spitters are buoyed by knocking beats by the likes of Hobgoblin, Crabskull, Vic Grimes, and Unjust.
"The Space Stone" can be heard and purchased on Bandcamp.