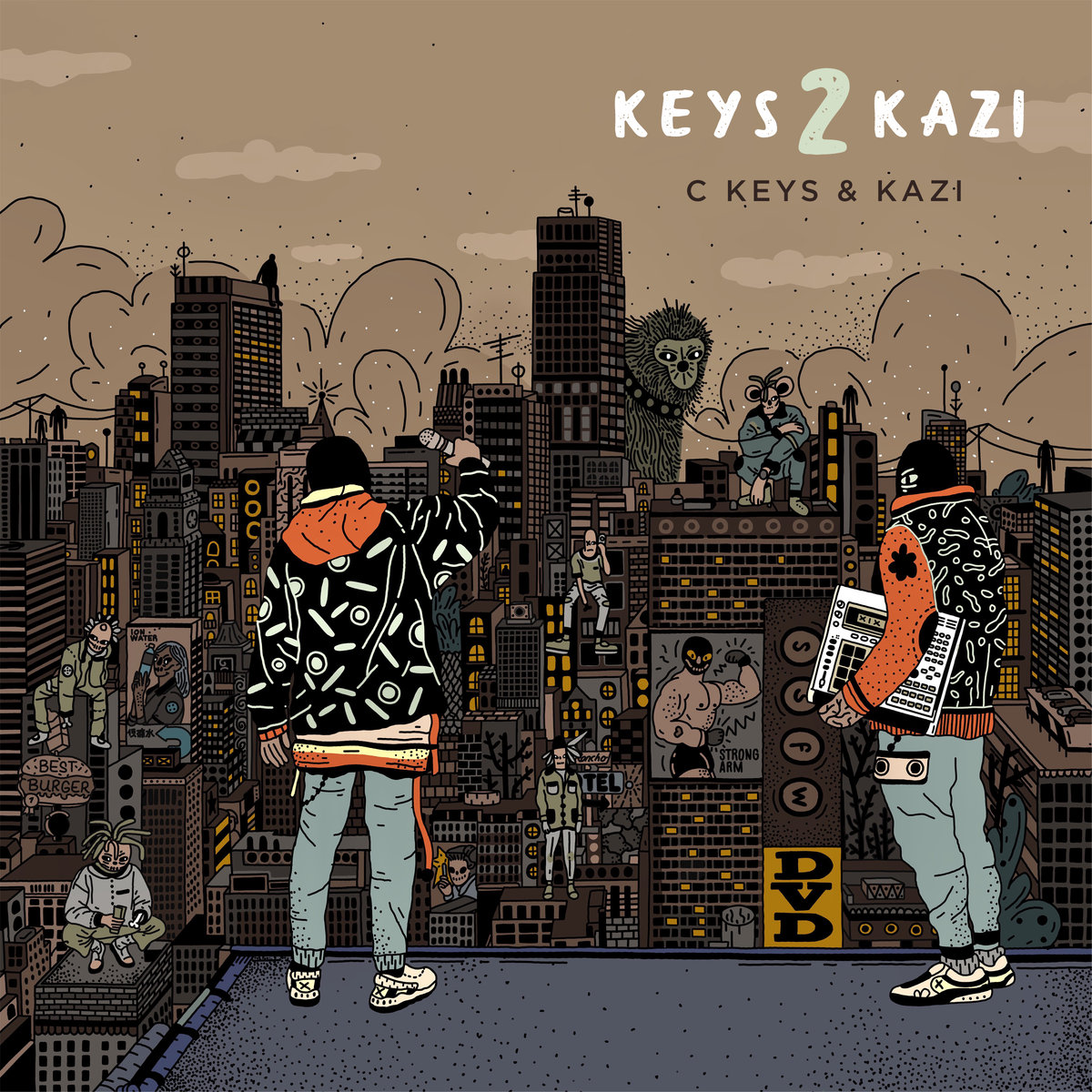 West coast heavyweight Kazi is well known for his work with Madlib and the Oxnard fam, but always as an emcee. Now, he's back with a collaborative project with Bay Area spitter C Keys (fka The Infamous MC) titled "Keys 2 Kazi" and this time he's on the boards.
Kazi's production sound is clearly born of Oxnard and takes inspiration from his bros Madlib and Oh No. The lo-fi funk excavated from dusty crates definitely does his crew proud.
Now, while Keys has been in the game since the Rise of the Hip-Hop Independents days, Keys 2 Kazi is his most personal work yet. Being a master of freestyle, most of the album is improvised on the spot…but don't, for a minute, think the bars are anything less than top notch. He brings witty punchlines a plenty, but the project is also imbued with deeper meaning throughout. Check out "The Streets" and "Cowboys and Indians" to see how deep it gets.