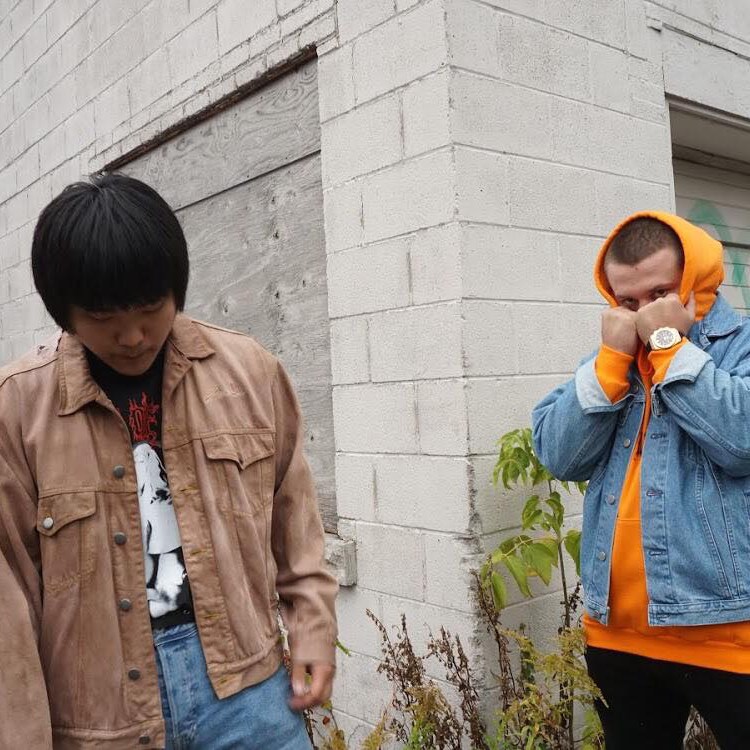 CARTELLI has released their eagerly awaited single "DENIM", written by members PaulBlanco and Davelost. The single brings you an aggressive barrage of melodies with a high energy performance from this reckless duo. Combined with the cold and eerie production of WondaGurl, Cartelli's melodic tenacity and ill intent makes them a force to be reckoned with, stating that they still don't give a fuck no matter what you say.
DaveLost and Paul Blanco formed CARTELLI after meeting in the ever changing landscape of Hamilton, Ontario's burgeoning art scene. With global attention on the area, CARTELLI has spent the last few years building an unmatched catalog of music and an arsenal of eager rising industry leaders to bring you the greater Toronto area's eagerly awaited hip hop duo – set to push the boundaries of commercial rap music while staying true to their musical integrity.
South Korean born PaulBlanco brings to the table a vast array of sounds and a unique/dynamic approach to song writing and production. In the past Blanco has worked to make music with some of Korea's rising stars, most recently with the release of Seoul based producer BRLLNT on his record "GIRL", boasting an impressive combination of both soft sung melodies with straight to the point bars. Following up to his sold out Toronto debut at Nocturne, Paul Blanco will be alongside BRLLNT and special guests February 17th at Club SOAP – SEOUL, KR.
Hamilton native DaveLost has worked tirelessly to perfect his sound and build his brand of aggressive rap music. Lost boasts an impressive history of well executed singles with his uniquely militant sound. No matter the trials and tribulations the only thing certain is that DaveLost's wittingly written bars carried out aggressively alongside Paul Blanco's cold and haunting melodies are set to be a driving force behind the GTA's music scene.