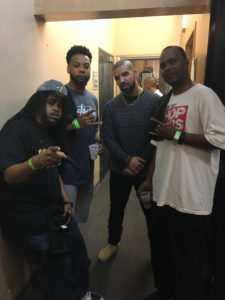 There's a reason they call him OVO OG Ron C and he's about to make it lucky number six.
After an amazing showing at SXSW last week and still riding high off the media acclaim of his chopped adaptation of the "Moonlight" soundtrack, OG Ron C and The Chopstars just got even more good news. They have just been asked by Drake to get to work chopping the newly released "More Life". ICYMI, past 'chopped not slopped' Drizzy albums were "Houston Can Thank Us Now", "Chopcare", "Choppin Ain't The Same", "If You're Choppin This It's Too Late" and "Codiene Views".
The well of Drizzy love for that classic H-town sound runneth deep it seems. Stay tuned for the drop date to "More Chops".