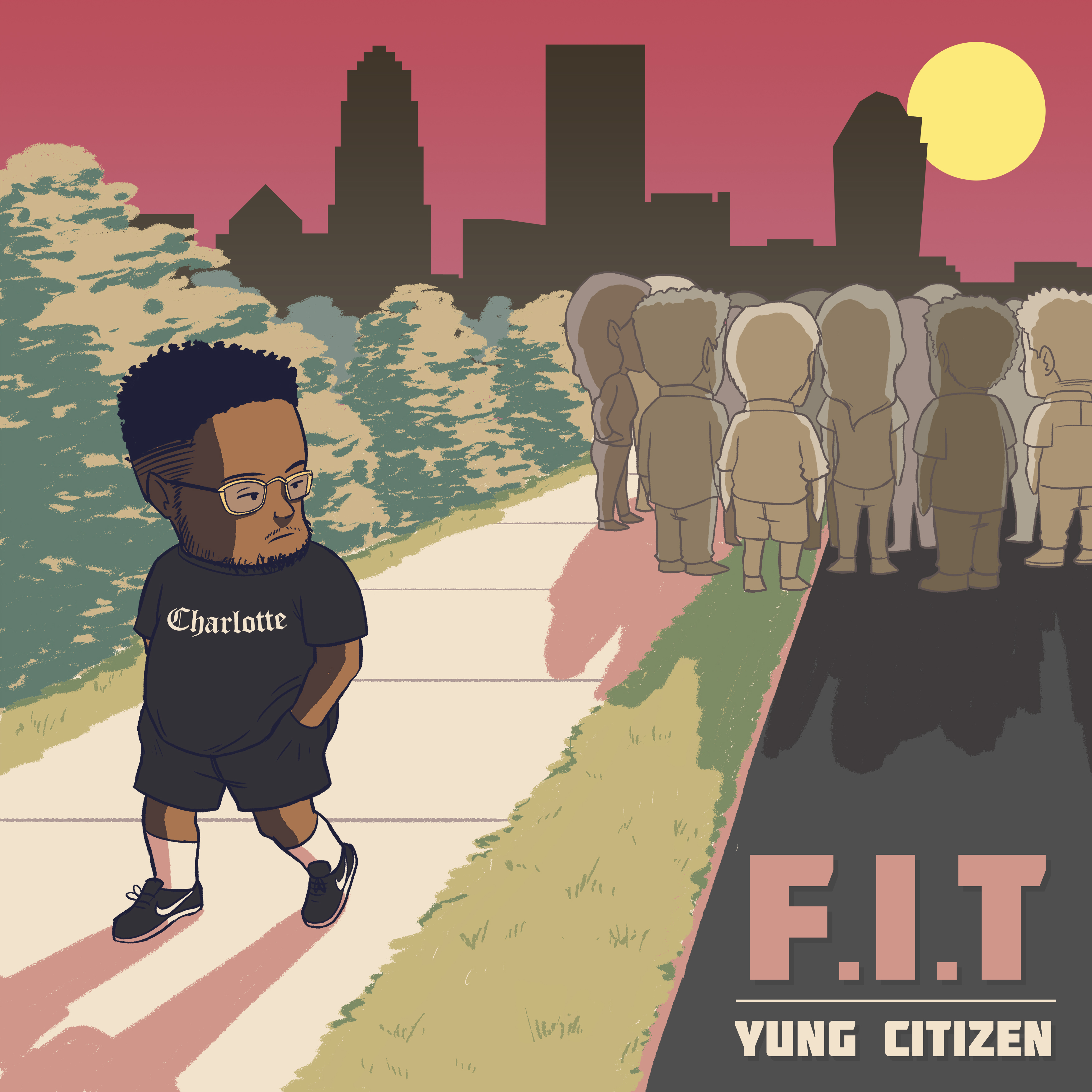 With the start of 2019's second quarter, it looks like Charlotte's artist/producer Yung Citizen is getting poised to present his latest body of work, the "F.I.T" EP. A work in the making, Citizen is set on taking his time with the release of said project. With one focus on quality over quantity, the highly gifted North Carolina resident has let loose not only the cover art to "F.I.T" but he's also announced the official tracklist and features.
Tracklist
1. Feel In Tune
2. I Wish
3. Masta Peace Ft NXTMIKE
4. Risa Joyce
5. Outkast Ft Moonlander & Rob Flo (Bonus Track)
When asked about the inspiration behind the EP's cover art, YC had this to say pertaining to it:
As you see in the artwork, I am looking back at the crowd as if I'm second guessing myself if I want to F.I.T in with the mainstream/trends. But as you see I continue to walk with a purpose because I already "feel in tune" with myself. I am OK with being my own self and becoming a unique artist/musician/producer and not wanting to create whats already been made. I am ok with creating my own destiny and if I fail I just get right back up and continue to create.
F.I.T stands for "feel in tune".  As an artist/musician/producer and even person, Yung Citizen always had a struggle with wanting to "fit in" with the crowd, trends, etc. He has always strives to be different when it comes to his discography and the upcoming EP will show that ten fold.
He took to social media to announce the artwork with a quick video complete with background music and some BTS footage of him creating.
F.I.T EP Coming Soon. #FIT 🏆 pic.twitter.com/HyxIyyYnNd

— F.I.T EP On the way! (@YungCitizen) January 3, 2019
With his most recent performance at "Thuggishness", Citizen performed some of the unreleased music from "F.I.T." to a room over over 100 concert goers.  The grind for positivity doesn't stop as the quick rising East Coaster looks to capitalize off the remainder of 2019 and beyond.  Stay tuned in to his website for further updates and news pertaining to the EP.