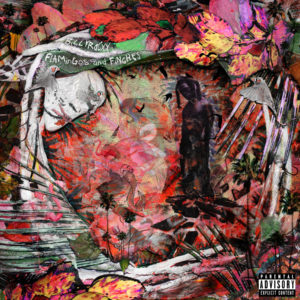 Orlando native turned Houston resident Billyraccx just debuted his 20 minute Lynchian semi-documentary, "Flamingos and Finches" on HipHopDX with a big nod from fellow Houstonian Trae Tha Truth. This raconteur extraordinaire has long been lauded as a visionary by outlets like Elevator, HypeFresh and Senclair for the way in which he crafts music and visuals in to his own unique brand of art noire.
"Flamingos and Finches" is no exception offering, as it does, a glimpse in to both Billy's world within his AnahatXMilytia movement but also the darker (much darker) recesses where monsters lurk. Watching it is a bit like following Billy down the rabbit hole, and just about every character from Wonderland would be completely at home in this world.
"Flamingos and Finches" will be followed by the accompanying soundtrack album right after Super Bowl and features cameos from OG Maco and Greg Money.