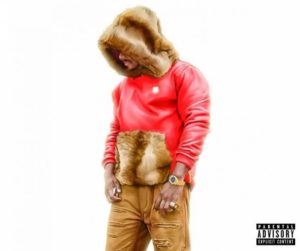 While having established their lead artist Trel Mack among the masses now, SKE Records switches gears over to their next rising star, Shawn Archer. His recently released nine track "Swag & 808's" album showcases his vibrant Philadelphia demeanor while including zero features outside of the SKE fam. We find CEO Q The Question on "The Conclusion" and the aforementioned Trel Mack on the bonus cut, "I Hate These Rappers". Taking a nod from his approach on features, Archer also keeps the production spread between three main producers; Platinum Sellers, Brandon Lee and Flawless Tracks. GYBU has been supporting the Philly imprint since it's early conception, so we wanted to speak in depth on a few of our favorite tracks. Join us as we review Shawn Archer's, "Swag & 808's".
The Heist (Interlude)
All I Want
Dope
No Lames Allowed
Ms. Mable (Skit)
She Gotta
Philly Roc
The Conclusion ft. Q The Question
(Bonus Track) I Hate These Rappers ft. Trel Mack
The high energy of "All I Want" instantly caught my ear. The production provided by Platinum Sellers sets the tone for Shawn to thumb thru a list of his current wants. The song serves as a hustler's anthem, persuading listeners to go out and get it. "Grinding, no rest, you already know that" is just a small lyric snippet from the chorus, so you know that this song in particular was designed to motivate.
Archer uses D-Boy stature to help properly explain his swag and style on the Brandon Lee produced, "Dope". What really elevated this track to a standout for me was the official video. Draped in the outfit featured on the album cover, the SKE Records hitter compares his music to dope and the entertaining cut scenes pay homage to the classic cheeseburger scene found on the cult classic, "Menace 2 Society". I loved the beat change ups and how Shawn utilizes them for some smooth bridges.
Once again, Brandon Lee delivers an over the top instrumental for the hometown anthem, "Philly Roc". This track has a strong Meek Mill feel to it, nothing but pure adrenaline and intense bass. Shawn holds no emotions back as he jumps into the beat like double dutching. This happens to be my favorite beat from the album and properly portrays the entire "Swag & 808's" theme while showcasing the Philadelphia area.
My last favorite cut from the album is a complete 180 from the previous entries, the soulfully charged "The Conclusion". Unlike the aforementioned, Archer chooses a less hyped production that fits his delivery hand in hand. Think "American Gangster" here with Archer owning the track ten fold with CEO Q The Question adding fuel to the fire.
Shawn proves he has the swag to back up the project. From the cover art, visuals and beat selections. It's a great addition for fans of Phiily artists, braggadocios lyrics and fans of motivation music. Purchase the entire album via iTunes below: