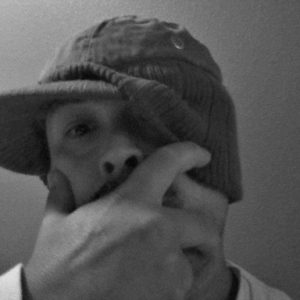 GYBU lands in the mysterious land of Milwaukee to speak with a lyrical shogun who's been decapitating the heads of emcees for many years past. Drawing in inspiration from a wide variety of artists such as Marvin Gaye, Canibus, Red Hot Chile Peppers and Ghostface Killah, this Wisconsin wordsmith channels his lyricism from the essence of classic Hip Hop. With a long list of features and a handful of projects under his belt, Maximus Da Mantis has set the stage for his new album, "Kali Ma: The Heart Eater", which is his best work to date. Join us as we speak to Mantis' about his rhyme style, the upcoming album and about Hip Hop in general in this "Buzz'N" iNterview segment.

Blessings brother and we're honored to have you here with us. You've been a fan of Hip Hop for along time now and an emcee for many years. What was it about the culture that caught your ear and heart?

My Moms! (laughs) She was into old school Hip Hop. In the eighties, she would play Whoodini and shit. She was a fan of Big Daddy Kane and Kool Moe Dee but also loved Salsa music. So dance was a big thing in my house which ultimately lead to B-boying. That lead into graffiti, which I got into heavy in the early nineties. From there, I began writing bars and kicking small freestyles.
You list Ghostface Killah as one of your inspirations. Comparisons between yourself and the Wu member are strikingly similar in delivery and tone. Was Ghost partially responsible for birthing the artist we now know as Maximus Da Mantis?

LOL! Actually I started out a battle emcee and my favorite artist at the time of me starting was Canibus and my name back then was "Hardcorous Maximus". (Laughs) Eventually I stopped batting and began making songs and Ghostface is a great story teller full of crafty bars. I admired how he was able to put weird words and rhyme them with meaning. So yes, I would say Ghostface Is one but the original inspiration was Canibus, back when he fucked with Wyclef.
You have a long list of material, hands down. We've been listening to the new album and love it. We noticed that a few of the people featured on it have been down with you for along time. One artist being Taiyamo Denku. Both of you guys are from the same city of Milwaukee and have an insane single together titled "Ninja Scrolls". Tells us Mantis, how did the two of you meet and can we expect something along the lines of a collab album anytime soon?

Ah good question! We are from the same city but I actually met Denku on Myspace back when it was popular. We briefly spoke about future stuff and that was in 2003. Speed up to 2010, I have a friend on Facebook named Dan that I agreed to do a collab with. Hhe asked if anybody else could hop on it. You see I have a great list of ill ass beat makers who I use and this particular beat was so disgusting that some one like Denku couldn't pass it up. Back to the story though, one cat happen to be Taiyamo! They hit the song up than I did my verse and Denku and I hit each other up immediately after that. 150 collab songs later, here we are. As far as a collab album is concerned, yes there is an arsenal of songs to do as many as we want with banging guest appearances.
Another artist on that song is Menes The Pharaoh. You guys have put out a joint project before, 2013's "Empty Rifles Full Canteens". How did the creation process play out when recording that?

The inspiration came from my uncle, who is a Vietnam veteran. At the time of the album creation, I was reading some letters of his from Nam. Menes is another cat I have 150 songs with. Homie is like a lil brother to me and we chose to write an album story about two soldiers going to Nam with one not making it back.
Something I never knew up until this point is that you're Latino, a demographic that is often overlooked in the Hip Hop scene. I can somewhat pick up a slight accent in your delivery now btw (laughs). We were able to find a couple dope cut from your back catalog that show's pride in your heritage, "Milwaukee Spanish Anthem" and "La Unica Estrella". That latter song translates to "The Only Star". What are your thoughts on Latinos in Hip Hop and what's the back story on this particular song?

Underlooked yes but true heads know latinos are deeply rooted in Hip Hop. From The Fat Boys To AZ To Nore and even The Beatnuts, some of the dopest artist to hit the mic are full or partial Latino. I take pride myself in being Latin so I make some songs that have that twist to them. The one you asked about, "The Only Star", is a story of a guy serenading a beautiful afro Latina. So sort of a old wives tale Spanish style but in English. (laughs)
Let's speak about "Kali Ma: The Heart Eater" and it's title. You definitely bring a collegiate approach to your choice of titles! (Laughs) What's the concept behind the album's name and it's content? What can fans expect to hear on this album?

Kali – Ma is what they screamed in the Indiama Jones movie, "Temple of Doom". The part where they ripped out people's hearts chanting which is calling out for the Goddess, Kali in Hindu, for power to do this great thing they did. I want to rip out ya heart and eat it metaphorically of course. This album is a lo-fi Kung-Fu Bar Masters brew. Expect that.
"Immortal Invincible Barz" is the first single to be released from the project and it has that ole Wu-Tang vibe to it. Is their older formula something you gain influence from cause it seems as though you picked things right back up from where they were left off. Kudos to you for that if so.

Yes, the Wu is a big influence and I wanted to create the album that old school Wu heads would love to hear but know the Wu will never create .
Are you planning on dropping any video's for Kali Ma, perhaps another single? If so, please share any info you can with our readers.

I would love to do a video so yes, hopefully a video soon. As far as another single I have a monstrous track that will be released soon called "Pharaohs And Monstaz" featuring Cyphaden, Aotp And Jigsama.
For anyone looking to check out older releases, new music and stay up to date with Maximus, where can we find you online?

You can find me at all these great sites: Soundcloud | Datpiff | Reverbnation | CyphaDenMusic | Facebook | Twitter
Mantis, it's been a great pleasure having you swoop thru to chop it up. Before you head back to writing and recording, is there anything you'd like to add on to the interview? Perhaps you'd like to send out some shout out as well?

Shouts to Cyphaden, UGS, Basement Dwellaz, Lord Beatjitzu, D-Cypha, Denku and Jade Palace Guard!
Just as he appeared from thin air, Maximus The Mantis spikes a smoke pellet and disappears back into the shadows. He's not in the game for the money or fame, the Milwaukee penmanship samurai is in it strictly for the respect and sport. No wonder why artists such as Thirstin Howl III, Shogun Assason and the late/great Sean Price have shared mics together with him. A true emcee, the last of a dying breed indeed. Make sure to to link up with Maximus via social media and grab a copy of "Kali Ma: The Heart Eater" below.