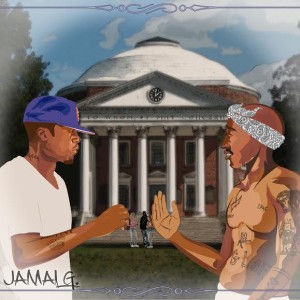 Jamal G is an independent hip hop recording artist from Baltimore, Maryland. Growing up, Jamal never felt any inkling to conform to the norm. Using his siblings and loved one's as tools to guage his outlook on society, Jamal cultivated a perspective that's widely shared through his community. In 2010, Jamal released his first offering under his neighborhood alias, Blizz, entitled "To Whom It May Concern". The project provided opportunities to open up for artist such as Marsha Ambrosius, Rick Ross, and a host of other artist.
Jamal just recently released his latest project "To Whom it May Concern 2: Final Draft" on January 25, 2016. This follow up offering to his debut mixtape, "To Whom It May Concern", has a very mature tone. It's been described as "mood music for the long drive home". Jamal recently finished touring around the world sharing the news about his new album:
"I've never attempted to make music for self exemplification or popularity. Music is the most unselfish thing that I can offer to my people as a glimmer of some sort of hope. There's pain, triumph, and faith all wrapped up in this new project, I just my generation take the time to live with it, so it can properly effect our lives."
TWIMC2 is a picture of hope. It describes the mind of an emotionally suppressed man from the Y and millennial generation trying to figure it all out. This can potentially be one of the best independent releases this year.