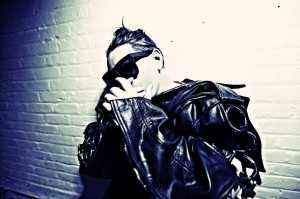 Recently Joell Ortiz released his single "Cheers From the Crowd", which boasted production from Statik Selektah and a hook from Kaydence. Getyourbuzzup had the opportunity to catch up with Kaydence for our latest Buzz'n Interview.
Q. What's up? Tell the people who you are and where your'e from.
A. My name is Kaydence, and I am a songwriter/music artist from Connecticut currently residing in Queens (I rep the 203 with the 718 respectively).
Q. Connecticut isn't known for it's music scene, what led you to want to make a living in the music industry?
A. I guess it was the way I was raised. My family is all so musically talented. And when i felt MYSELF falling in love with music I had to take a risk for it. My parents have always supported my aspirations, even when they seemed hopeless. Trust me, there have been times when their hope and faith in me was the only thing keeping me motivated to be a successful artist.
Q. Independent artists are striving in today's music climate could you please explain what the day to day is like?
A. I think people don't comprehend the struggle of an aspiring artist. 
a day to day for me is watching your peers pass you by with a new family, a new house, a child. A safe job– the basic norms of society. And everyday, you long for that. You fight the constant questions that arise like "Will I ever work again" or "What are my chances of ACTUALLY succeeding in an era where everyone seems to think they are an artist?" In conclusion,I guess you could say a day to day is more than just creating good music and discovering concepts. It's a battle of the mind, fighting off your doubts and fears.
Q. The recently released Joell Ortiz single "Cheers From the Crowd" features a chorus which was sung by you. How did that collaboration come about?
A. My management (Bigger Than Buildings) also manage Joell. I've spent a lot of time building with him before and after this collab…. (so yes, that means more music on the way lol). I can truly say he's beyond underrated. Definitely a blessing to work with someone you look up to in this game.
Q. The song is produced by critically acclaimed producer Statik Selektah. What is your working relationship like with him?
A. He is undoubtably one of my favorite producers. So you can say I look forward to working with him again.
 I've been a fan of his since I was in high school. 
 I remember my first time hearing "For the city" featuring Jadakiss. Still in my top 25 playlist. 
Q. After having a feature with one of the biggest independent artists in the country and a cosign from one of the most well established producers in the game has to go a long way for your career. How have these things affected you?
A. Well I've been grinding for a while and hit some major accomplishments within that time. from Joe Budden's "Skeletons" which is originally my record, to some tracks i've penned for and with Krissy Krissy the pop artist, as well as Joell and many others. Altogether, I think every opportunity I get is a humbling one. It is a chance for people from different walks of life to hear me for the first time. And who knows, maybe I can get through to them. And that is in itself the biggest reward to me. It has made me a better artist.
Q. What tips would you give to artists from smaller markets that are trying to make a name in the music industry?
A. I say don't conform. This industry will try to mold you into a replica if you let them. But the ones who really stand out and make a lasting impression in this industry are those who aren't afraid to take risks with their music. 
Next, figure out why you want this so bad. The artists that remain are the ones who are willing to sacrifice a normal life to see their dreams flourish. That means you set aside your selfish desires and be a voice for the people who don't have one.
remember that music can alter moods. it can change your whole emotional state. that is a POWERFUL gift and curse. Use it wisely.
Q. What does getyourbuzzup mean to you? 
A. Get your buzz up is a speakerphone. You are the people that call the listeners around, and recommend us to them. You  speak up for us before our voice really resonates. So THANK YOU for speaking up for me. I appreciate you more than you know. 
Interview by Aaron "Uncanny" Phillips