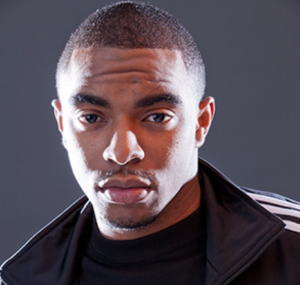 Get Your Buzz Up is back with our latest "Buzz'N" iNterview and this time it's with Philadelphia representative & SKE Records co-owner Trel Mack.
What's good Trel Mack? Thanks for taking the time out of your busy schedule to chop it up with us today. First off, could you introduce yourself to the readers & give them some insight as to what your particular style of music is?
Trel Mack is an up and coming artist from the city of Philadelphia. I have my own independent record label called SKE Records with my brother, best friend and partner Q The Question. My music is something fresh, especially coming from a talented musical city such as Philadelphia. Right now I have my EP out "Inspired By Greatness" that's getting crazy feedback and I'm thankful for everything.
You burst hard into the music scene back in 2007-08 with projects such as "The Mack of The Year" and "The New Dynasty", all while garnering attention from industry insiders and established blog sites nationwide. Could you share with us how you managed to establish such a huge buzz in such a short period of time?
Just grinding man, SKE Records works as a team. And of course, Q The Question is a beast at what he's doing, making sure things get done. Also shout out to the whole  SKE team as well, DJ YRS Jerzy, DJ Carmela in Italy, DJ A-Yo in Spain, DJ Kingflow in France & DJ Dagwood. "The Mack of The Year" was my first project and then we hit them hard with "The New Dynasty" in 2008 it was all over the net. One of my favorite records is "Dynasty Music". The key is making hot music and having a plan to get the product out there.
As with most of us, life tends to put a halt into some of our career goals and such. Unfortunately, this was an event you experienced during a high point in your career. Since making your way back onto the music scene almost a year ago, has your mindset and hustle changed in anyway?
I'm hungrier then ever before I can honestly say. Back before when I was on my grind like crazy, the whole lifestyle started to get to me. I decided to take a break to raise my family. Now this is the first time in my career where everything is going right for me, which is why I wrote the song "Dreams of a Winner". The song details myself getting back to pursuing my dream and it received great feedback. People are loving the video as well and shouts to Shaun Chrisjohn for doing a great job on the hook.
You've built & maintained a strong relationship along with Quinton Hatfield aka Q The Question for many years now. How did you two come across each other & how do the two of you manage to maintain a great working relationship in this industry?
Q is my best friend and he goes hard for me, I'm thankful for him to see the vision of what we could do. It was funny, Q was working at Rita's Waterice, a store at the Gallery Mall in Philly. That's where I met him. I used to come thru and buy stuff all the time and would also see Q at the local Philadelphia library, as it was nearby his job. I was always in the library and so was he so we just talked on what we both were there for. He was a journalist for many popular hip-hop sites and blogs and I was an up and coming artist. Like Q said in the "Hell Yeah" freestyle, we on our Puffy and Biggie shit hahaha. We have a good friendship that just evolved that relationship into a strong business, SKE here we come.
Speaking of Q and yourself, the two of you formed a label by the name of SKE Records. What are some of your goals for the label and have you fellas added any artists to it yet?
The goal is to make it another industry powerhouse. Just like Q said in the video for the "Inspired By Greatness" intro, we ready to come like Bad Boy, No Limit, Cash Money & Roc-A-Fella. That video is doing great numbers by the way as people really believe in the SKE movement. The brand is out now amongst the industry and all we can do is grind as we have been doing. Right now we have our newest artist Petter Jones and his video "Fame" is out now. Also we have DJ YRS Jerzy as well, he got some things he doing too. Him and Q dropped a mixtape "Jerzy's Evolution" out now.
You and Q also started a spinoff of the SKE brand called SKE Literature. Could you give some details behind that company?
Yeah, SKE is doing it all and SKE Literature is our publishing company. Q The Question has just released the first project under SKE Literature, "The Secret To Speaking Spanish Fluently in Less Than A Year". A lot of people don't know Q The Question is fluent in Spanish and this book is great for those that want to learn to speak Spanish. You can actually watch videos of him doing interviews in Spanish too. I'm working on my first book release slated to drop sometime next year, I'm just working on getting the topic together now. Cop Q The Question book now on Amazon.com for $4.99. SKE is going to be a empire and SKE Literature is just the start.
Let's take the time now to talk about some of your latest musical releases. Can you give some insight behind your single "Got It Like You" & your video "Inspired By Greatness"?
Definitely, people are loving the "Got It Like You" single. The song is just basically about a girl that I'm feeling and I'm letting her know nobody got it like you. The video to "Inspired By Greatness" was for my EP. I wanted to make a statement that SKE, Trel Mack & Q The Question are back. After taking that break, Q and I had to come up with something dope. Go download that "Inspired By Greatness" EP right now and check out the intro video as well.
Are you planning on releasing any solo projects or SKE Records projects this year and if so, could you fill us in on those details?
Of course, I'm working on a new project very soon called "The Golden Dawn". We're slating the release date for the 4th quarter or for the 1st quarter of January 2014. Petter Jones is also dropping  his mixtape  project "Super Saiyan" soon.
A name that should be familiar to you, as well as fans of yours and SKE, is Petter Jones. Fill everyone in on him and his role in SKE Records.
Yeah, Petter Jones is our newest artist. Q and I saw his crazy work ethic and had to add him to the team. You can hear Petter Jones on freestyles such as "3, 2, 1,", "Hell Yeah" and "Season Greetings". He did his thing on those records. His new video "Fame" is out and getting crazy feedback, so SKE Records is moving.
Social media links: where all can we find you at on the wonderful wide world of web?
Always make sure to check out SKERecords.com and feel free to hit me up on Twitter and instagram at @trelmack.
Before we let you get back to work Trel, is there any shout outs you'd like to give?
Shout out to Get Your Buzz Up's Shah & Blitz for showing myself and SKE Records love. Also, shouts to all of our fans that offer their support, we greatly appreciate each and every one of you.
And there you have it, another "Buzz'N" iNterview completed. We'd like to once again thank Trel Mack for taking the time to chop it up with us and want to let our viewers know to stay tuned to www.getyourbuzzup.com for the latest from Trel Mack & SKE Records. We're out…….
Interview Conducted By: @blitzb_60505