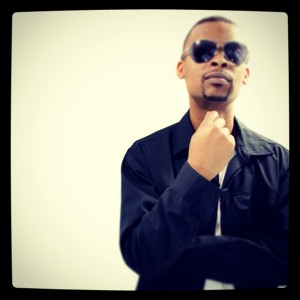 What's up Alvin Stone? Let everyone know where you're from and what you do.
Hey what's up bro? Well I was born and raised in New Orleans, Louisiana.  I'm a hip-hop artist , a producer and also run an entertainment company called Therro-Bone Entertainment.
When did you know you wanted to follow a career in music?
Well my story is just like everybody else's story when it comes to falling in love with hip-hop. From day one I was hooked on the music and it has been a passion of mine since then. After I made my first beat and heard my vocals over a track it was on!
Who were your musical influences on the come up?
Scarface, 8 Ball & MJG, UGK, Tre 8, No Limit, Cash Money, Biggie and 2Pac.
Under Ricochet Records, you released your first album entitled "G 4 Lyfe" selling over 50k which is very impressive for an indie artist, how did you get the word out and move those kind of units?
Back in 97 is when I release my first CD 'G 4 Lyfe' the music business was not over saturated with artists like today and it was a lot easier to sell CD's. I actually bought my first home off of that CD. We would hit the road and sell music out of the trunk of our cars, I had a crazy fan base overseas, and a lot of support in the south. I had the opportunity to sign with Def Jam and DreamWorks. But the label I was signed to at that time was not ready and the whole thing fell apart…
You have also had the opportunity to work with artists such as Crooked-I, Ying Yang Twins, Soulja Slim ,Juvenile, Choppa, Ghetto Boys & C-Murder. How have you used those experiences to better yourself as an artist? Which of these artists impacted your career the most and why?
All of these artists had an impact on my career, because every last one of these artist stayed true to themselves. None of them would compromise who they were for no one. They didn't sell out for the latest trend or try to be the next man. I had a show with C-Murder the night the murder took place, he didn't do it. It's crazy because he's serving life because of his name. I even had to go to court. That's a long story for some other time. R.I.P Soulja Slim, a New Orleans legend forever! But what I have learned from all of these artist is to put as much time into my business as I do with my music..
You have seen a lot of trials and tribulations in your life such as being affected in a major way by Hurricane Katrina. How did this affect you personally and what has it taught you in parallel?
It's crazy because it still affects me every day, my life changed overnight. Everything that I thought was important was taken away overnight. My studio, home, friends, family, just everything that I loved to do in the city was gone. It's crazy because I had just lost a child. My wife had a miscarriage 1 week before her do date. Shit.. that was hard, It still affects me to this day. But now life is better for me, I have a wonder 4 year old son and he is the bomb. He was diagnosed with Autism at 6 months but he is so smart. Lil man is a beast on the Maschine and the Fantom X. Life is good!
You now run 'Therronone Entertainment' as your own indie label, whats the difference now vs your previous situations label wise? Have you signed any new artists to your label?
Having my own label is a lot of work, but its great! I like the fact that I'm in control of my own career. I did everything at the label I was signed too, but they made all of the money. Now I get everything! With companies like CD Baby and iTunes I can distribute my music worldwide with no problems and I see my money. I know major artist who've never seen a royalty check, I get mine every month for my sales. I can go on and on! I don't really have anyone signed to my label at the moment because it's hard to find people who are willing to work hard and focus on one project at a time, everybody wants to be the star. So I'm willing to wait it out.
You will be on tour with iStandard in 6 cities throughout the US in months to come, what can fans expect to see when they attend the shows and see you perform?
They can expect that heat! I just want to connect with the people and inspire them to be the best that they can be!
Whats next in place for Alvin Stone?
More music of course! I want to do more production for upcoming artists, more shows, I have a book I'm working on, sign a few artists to my label, travel the world, and have a shit load of fun doing it!
Where can we find you online?
https://www.facebook.com/alvin.t.stone
https://twitter.com/lilclick
IG: AlvinStone504
https://itunes.apple.com/us/album/the-good-life-single/id617705698
Any last shouts?
Shout out to Istandard!!!!!!!……….I'm Gone!