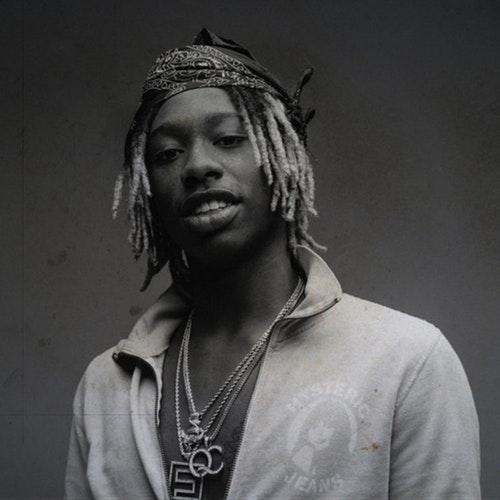 While he is a member of Lil Yachty's Sailing Crew, JBAN$ is not one to live in the shadow of anyone else.
His last project Sail or Sink, was premiered by Billboard Magazine and has received millions of streams
and it let the world know that JBAN$ is a bonafide star.
JBAN$' much-awaited project, Kids in Space, shows just how much the Georgia native has grown in the
last year. The project stays true to JBAN$'s trap roots while delivering something new, an opportunity for
his listeners to get to know him on a deeper more authentic level and understand what it is that sets
JBAN$ apart.
To see JBAN$ at his most sincere, look no further than "Problems", a track which gives the listener an
emotional look into JBAN$'s worries and struggles. As the emotional climax of the album, "Problems"
makes the perfect honest and thoughtful track to get in your feels too. "Stress Free" brings the energy back up and reminds us all of why we love JBAN$. The playful beat,
clever rhymes, and catchy chorus all combine for this fun and cheerful track that's sure to have everyone
in the club singing along.
JBAN$ has racked up cosigns and collaborations with Migos, Lil Uzi Vert, Blackbear, Lil Pump, and of
course his mentor Lil Yachty. For such a young rapper to have so much support from such high profile
artists is a testament to the fact that these artists see something special in JBAN$, and we are just
beginning to see that too.