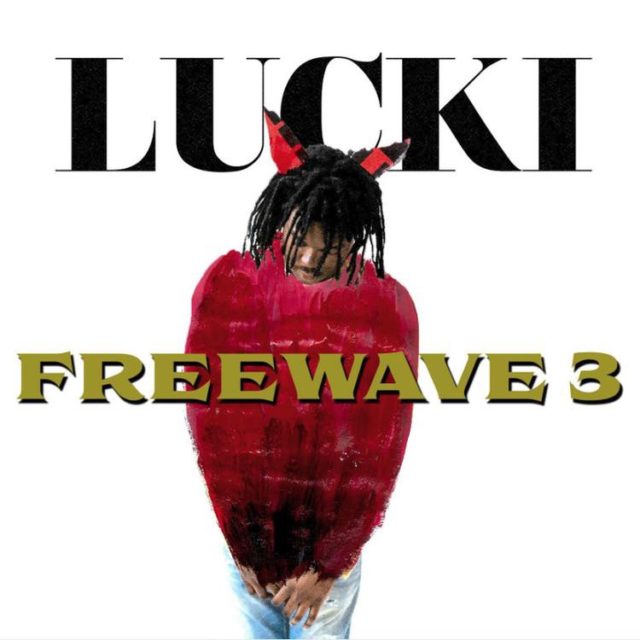 Chicago native Lucki has released the highly anticipated Freewave 3 project. Fresh off the release of his latest singles, "Politics" and "All In" featuring Earl Sweatshirt, Lucki drops the follow up to 2016's widely popular Freewave 2. This album is being regarded as the most personal of the Freewave series and follows Lucki through a range of emotions including love, infatuation, pain, and heartbreak. The hype for this release is real.
Lucki's prior release of "All In" featuring Earl Sweatshirt has created more buzz around Freewave 3. Since his first project, "Alternative Trap", Lucki has continued to develop and has worked with artists including Chance The Rapper, FKA Twigs, Danny Brown and Thouxanbanfauni.
At just 21 years old, Chicago-bred artist and underground star Lucki has carved out his spot in the music
world with distinctively relaxed soundscapes and cultivating lyricism. His music has turned the heads of
some of music's most sought-after names including Pharell Williams, A$AP Rocky, and Chance the
Rapper, as well as national publications such as Complex, Pitchfork, and Fader.
Since the release of Lucki's highly-acclaimed 2013 debut, Alternative Trap, at age 17, the rising talent has
continued to push musical boundaries with critically acclaimed projects including Son of Sam, The
Freewave Mixtapes, and 2017's Watch my Back. Each successive project has shown immense growth
from the Chicago artist, and by reflecting his surroundings with a sharp pen and accurate touch, Lucki is
on track to do the same with his forthcoming efforts.