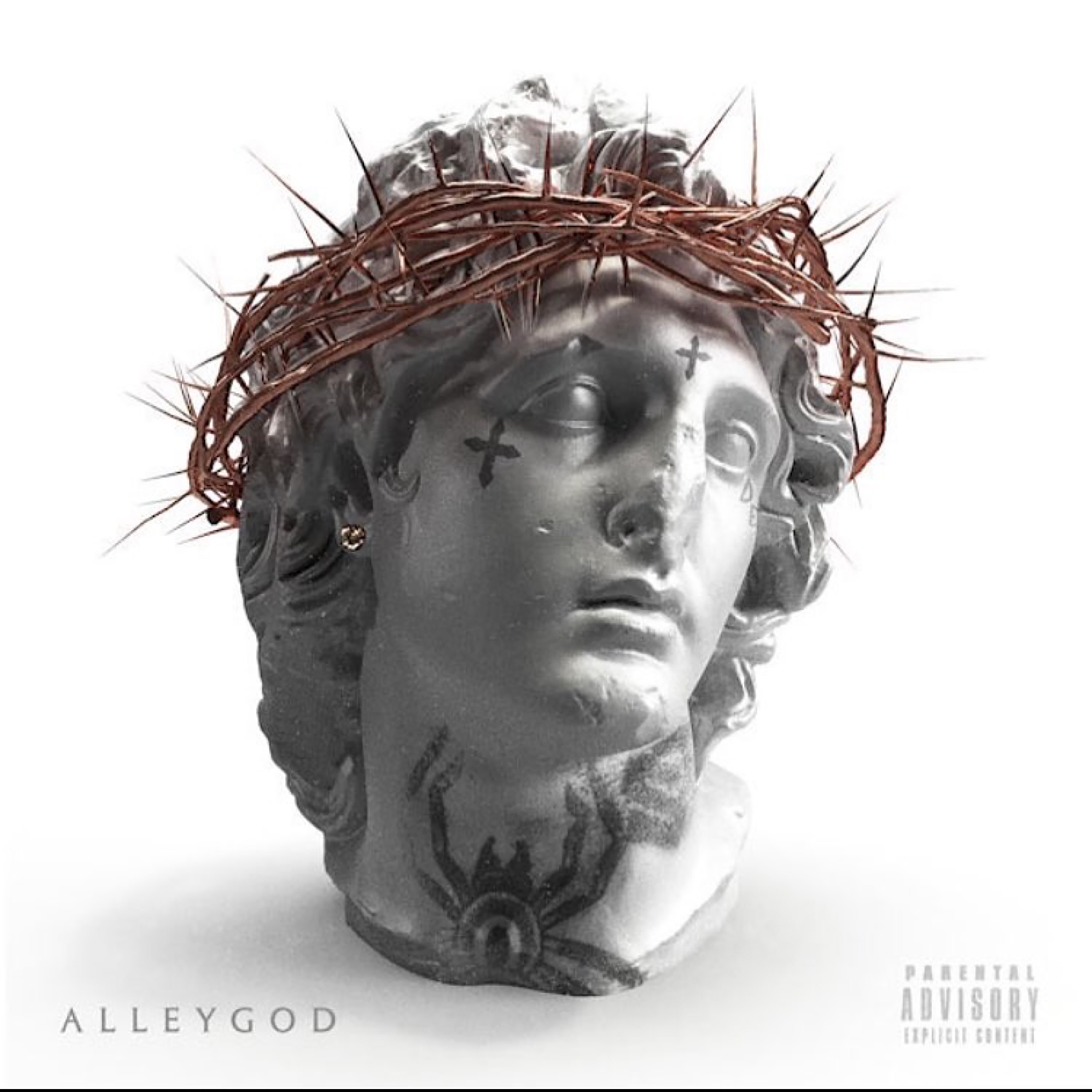 Alley Boy is a known name in the rap business. Whether you recognize him from his time with Atlantic Records, his partnership with Master P, or have been around from the days that Duct Tape Entertainment planted their flag in the fertile soil of Atlanta's hip hop scene. Alley Boy continues to be a presence with both legacy acts and new stars alike.
Sprouting from the concrete of Zone 6, Alley Boy grew to be a voice of the streets – both chronicling the principles of life, and the lack thereof. Always seeing music as secondary, Alley Boy's releases have been sporadic. Which leads to this last minute enterprise.
The process to releasing "Alley God" was madness to say the least. Recording over 100 songs during 2018 yet only releasing 3 (Interview, 6 Figures and No Vouchin); Alley felt a New Year's spurt of energy and jumped back in the studio. This time, everything came together smoothly and in 2 days the tracklist was finalized and Alley boldly set a January 10 drop date. No pre-promotional planning. Super aggressive release timing. Why the sense of urgency?
This is all done in the name of artistry.
Behind the scenes, once the date for "Alley God" was announced, Alley Boy was flooded with feature requests. Sticking to his belief in making music with people he vibes with, "Alley God" expect last minute contributions from 21 Savage, Derez Deshon & QC's Marlo. The benefit of having these features delayed the upload of the project. The mastered project wasn't finalized until 8pm 1/9 and feeling constrained by a delayed release using Apple or Spotify – Alley Boy decided to launch this classic project via his YouTube channel.
The project is amazing. 21 Savage goes nuts on Fish Fry while Derez Deshon and Marlo kill the City Girls named Grewed Up. Alley Boy shines brightest on the solo cuts. While his Duct Tape family make a strong showing with newcomer Ola Runt gettin the Big Bank Black co-sign before the 800BBS crew take full advantage of the posse cut Loaded. B Green, Champ1k, &Big Bank Black join Alley Boy in a strong finale to a strong candidate for classic status.