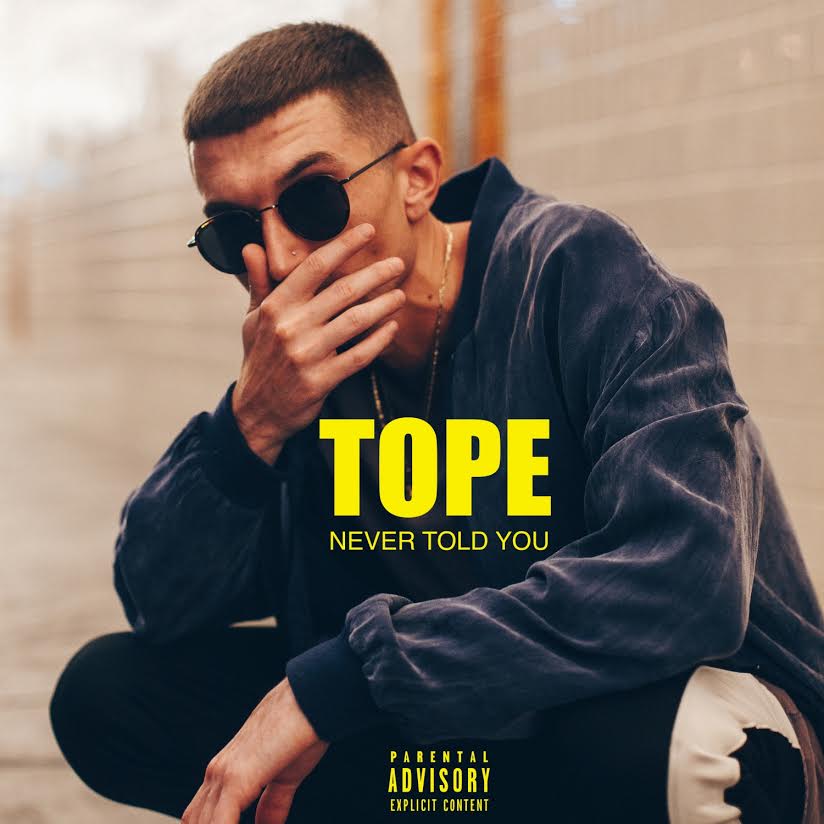 Bay Area-based Producer and Rapper TOPE returns with his second official single of 2018 "Never Told You". Following up the all-star collaboration featuring Abstract Rude and Blu on his first single on 2018 "Faithful", TOPE switches lanes on "Never Told You" recounting the some of the tribulations of having his entire music library stolen at a show in San Francisco in 2017.
Pressing re-start on his once buzzing career, TOPE moved to Oakland from his hometown Portland, OR and soon after had his laptop and other personal items swiped at a show, leaving the up and coming Producer with no backups of all the music he had created in the last 4 years – including demos versions of all TOPE's new self-produced singles.
"I never told you 'bout the time I almost gave up on myself" TOPE admits over eerie chords and synth work all played by himself. A rare honest and vulnerable moment for a rap artist as TOPE admits how close he truly was to quitting on his dreams. 2018 has seen a resurgence in TOPE's career again with a successful run to SXSW as well as recently produced for Slum Village, Gift of Gab of Blackalicious, Skyzoo and more.
"Never Told You" marks a growth not only TOPE's mindstate but also his production, marking the first sample-free beat TOPE has released and rhymed over. In case you missed it be sure to press play on the Gospel-influenced song "Faithful" featuring underground legends Blu and Abstract and also check out the latest "Never Told You" from the rising Bay Area musician.