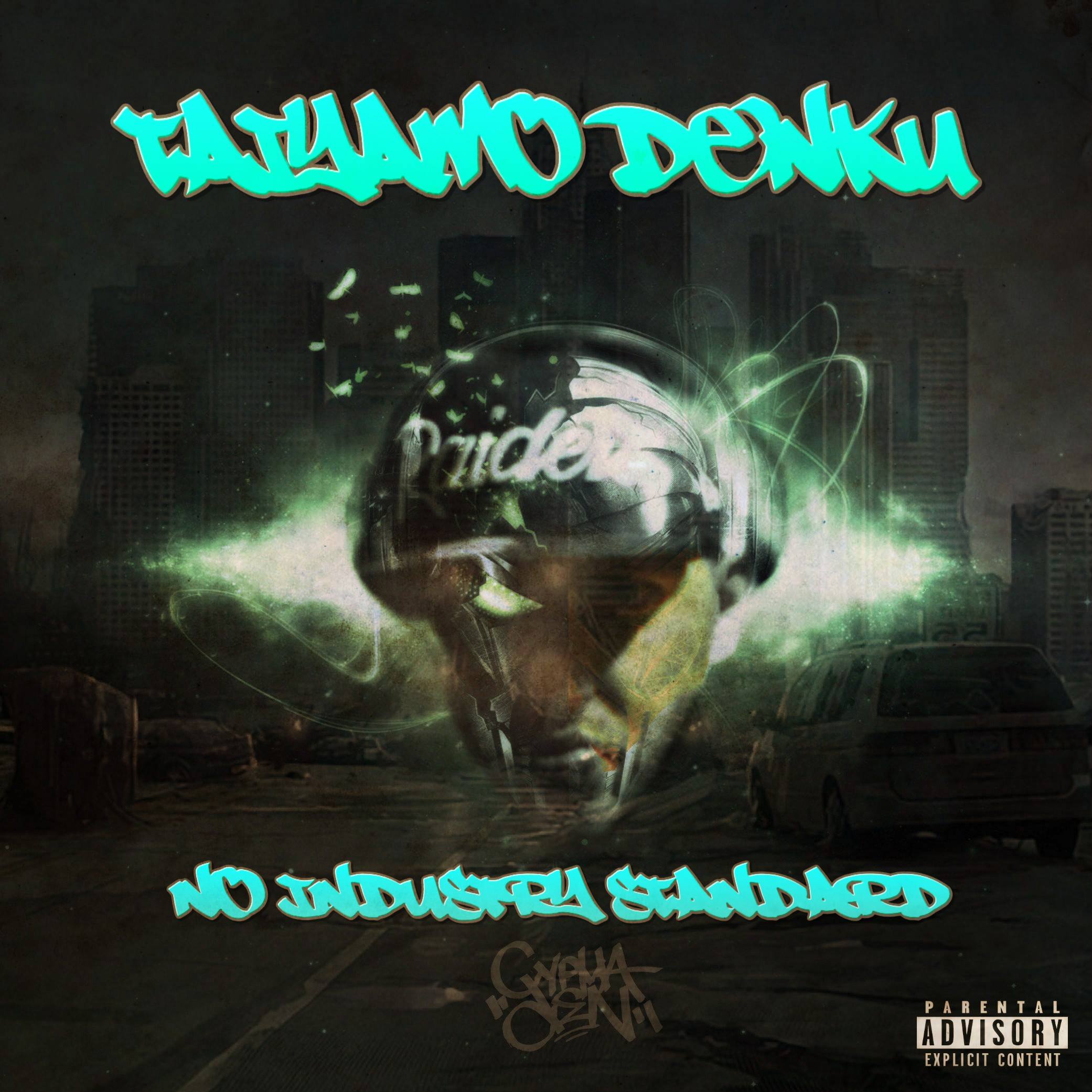 "No Industry Standard" is a 16 track roller coaster ride of brutal bars penned by renown Wisconsin emcee, Taiyamo Denku.
15 of the album's instrumentals were brewed by the maniacal mind of producer, Dcypha. Hit play and experience potent Hip Hop As one should come to expect from any Cypha Den Music release. Dcypha mixes in a strong balance of DJ cuts and audio snippets to bring the beast out of Denku. The Milwaukee emcee serves up music for the blue-collar demographic and for fans of nineties era Hip Hop. All throughout the album, he speaks about staying true to self like on the Conway featured, "Be Who You Are". He speaks about rappers flooding the industry strictly for money on "Gold Rush". The verbal barbarian also shares his personal views on what makes up a great life on "Fabulous Life" with the Queen B, Lil Kim.
"No Industry Standard" is the eighth solo project from Taiyamo Denku, who has numerous singles online featuring some of Hip Hop's legendary acts. The new album continues on in that tradition as the spitter splits mics with KRS One, Benny The Butcher, Chino XL and more. It's this work ethic that has earned the Wisco based rapper the title of "Collab King". He even landed a Psycho Les beat for "Stand Back", the first song from the album to land a video for. Two more videos are set to drop this year, "Mr. Sunshine" with Saukrates and the hauntingly awesome "Make Em Believe". Keep Taiyamo on your radar for the remainder of 2018 but most importantly, make sure to preview and purchase "No Industry Standard" on Bandcamp.