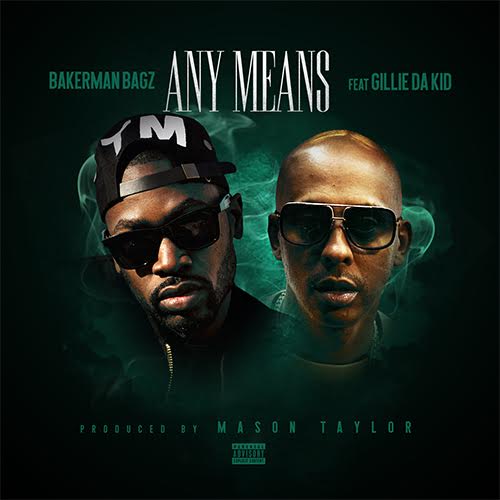 VA artist Bakerman Bagz returns with his newest single "Any Means" featuring OG Philly rapper, Gillie Da Kid. This trap banger will be played all summer long as the young Bakerman continues to make a name for himself all along the East Coast. This Mason Taylor produced track gives listeners the grimy, East Coast vibe.
Riding the beat with swift catchy bars Bagz spits "don't make me run up, where the cash at? / or you can send it through the cash app / ya little money you can flash that / cuz I get it too but I stash that / save the crumbs for the bums we equipped with them drums / I don't think you really smoke cuz I ain't coming for ya lungs". By "Any Means" is the focus on this colossal dual collaborative effort. High energy production and chilling piano keys set the grim mood behind the single.
Need a hustling anthem to ride out to? Look no further, as that record can be found below.