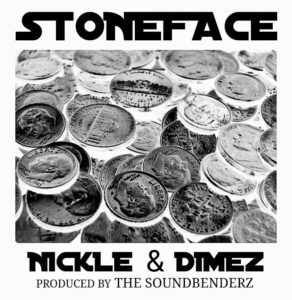 North Philadelphia's Stoneface returns with "Nickles & Dimez", a loose single reminding the world of the valuable lesson delivered by The Notorious B.I.G. On the single, Stoneface weaves in and out of the gritty production provided by The Soundbenderz while giving a window into a drug dealers mind, constantly re-upping with every bar he spits.
When asked about "Nickles & Dimez", Stoneface stated, "I wanted to throw something special out there to feed the streets while I am hard at work putting the finishing touches on my debut album… it was time to show them that I didn't disappear off into the shadows somewhere… I have been hard at work crafting some amazing art that I am thrilled to finally start letting the world put their ear to…"
His upcoming full-length debut, "The Stone Age", is entirely produced by Long Island's BP and features some of the biggest names in Hip Hop.  The album will be released on Gemstarr Regime Records later this year.