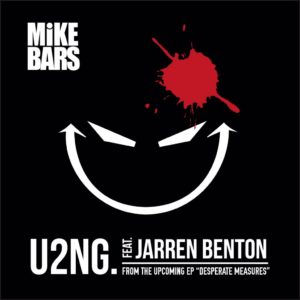 It's been close to three years now since Portland artist Mike Bars released his extremely successful YouTube video "There Will Be Blood" with SwizZz, (which has since accumulated a cult following of "Barheads", and over 2.5 million views).
Now after high anticipation, the mostly reclusive PDX rapper/producer is back on the scene with his brand new visual single "Up To No Good" from his forthcoming "Desperate Measures" EP. Mike also taps in former Funk Volume artist Jarren Benton for the ride. Mike not only produced the song but also directed & edited the video, alongside Portland filmmaker Cypress Jones on mere forty dollar budget.
Don't let the budget amount fool you as Mike debuts one of his most potent visual treatments since "There Will Be Blood". Check the video out below and also check out our 2013 interview with Mike as well.