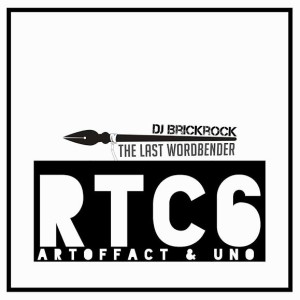 The Last Wordbender features on Round Table Cypher 6 (Produced by DJ BrickRock), a brand new single from Rockford, Illinois emcees, Artoffact & Uno.
Jeremy Simerson (Artoffact) was originally born in Memphis, TN and met Paul Wallis (Uno), originally from Rockford, IL, at a mutual friend's party. After a few practice sessions they began to record their first project titled Artoffact & Uno EP. This eventually led to the Hip Hop duo performing shows, collaborating with other artists, and obtaining a solid following swiftly within their city of Rockford and surrounding areas. Since linking together and dropping their first EP, they dove head first into performing live shows and collaborating with other local artists such as Nova Caine and Skinny from the Wolf Pack Nation, The Last Wordbender and many more.
This is the sixth installment to the Round Table Cypher tracks. The name "Round Table Cypher" came from what became a ritual of Artoffact & Uno's whenever they recorded with another artist. They would sit down with each artist at a round table in his dining room and create a "new" round table cypher influenced by each artist. This edition was special, as Artoffact & Uno got to not only collaborate with The Last Wordbender but also DJBrickRock, two individuals in which they have longed to collaborate with in the past.