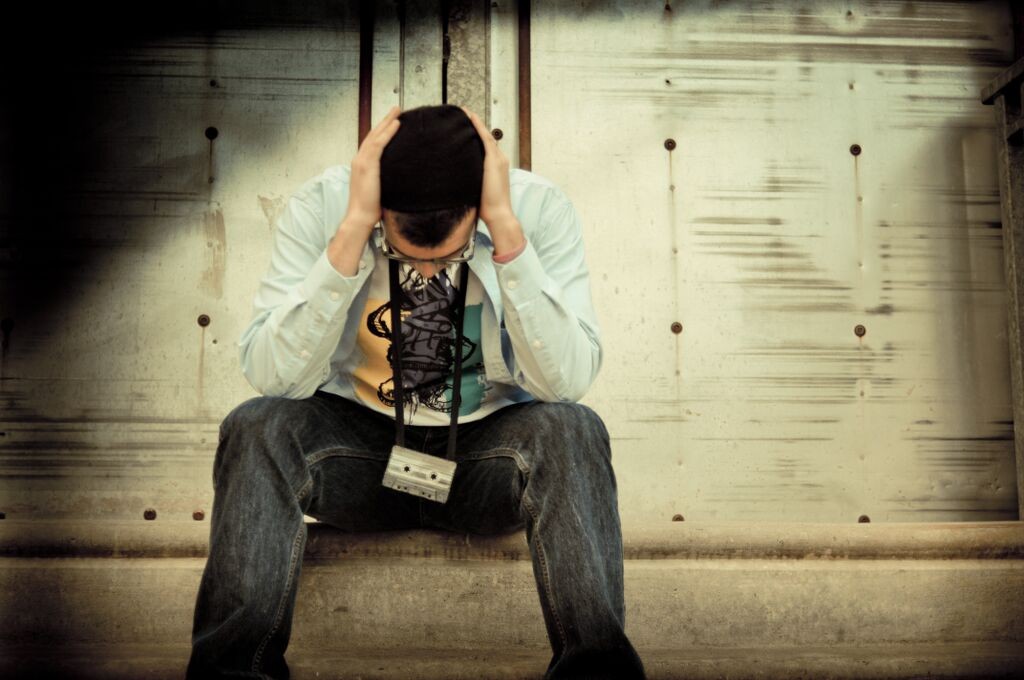 For this edition of our "Buzz"N" iNterview series we head over to the East Coast and land in The Garden State of New Jersey. Today's guest caught a huge buzz from his earlier projects "Sad Songz" & "I'm With The DJ" and his name rings notorious throughout the Philadelphia Hip Hop scene. These days however, you can catch the South Jersey linguist traveling out and about as witnessed during his "Buy Me A Beer" European tour alongside Rediculus. That alone gives a deeper meaning behind the title to his latest album, "The Everywhere Man". Buzzers, please give a warm welcome to today's guest, Rich Quick.
Rich, we really appreciate you joining us today. You've been quite the busy body these days! Let's first begin speaking about your "Buy Me A Beer Tour". What is the concept behind the title firstly? Secondly, you're sharing the bill alongside Chicago producer Rediculus. What type of sets are these shows typically comprised of seeing as it's an artist/ producer?
The "Buy Me A Beer Tour" is named after the first song I'd ever done with Rediculus. I wrote the song "Buy Me A Beer" because I wasn't making enough money at shows to pay my bar tab. We have a good rapport and great chemistry, so we decided to take the show on the road. It was cool watching a cat like Rediculus rock out, because he included a lot of local and otherwise unknown talent in his beat sets to help give dope emcees more exposure. Even I touched the mic during his sets because the energy level was so high. The tour proved to be really dope and successful, especially for our first run.
One things is definite and that it that you're from New Jersey. However, some state you're from Philly while others mentioned that your're from South Jersey. GYBU knows the story behind it already but for those unfamiliar to your music or are new to it, can you clarify the reason behind the confusion?

It's so funny to me because my entire career I've made it very clear where I'm from and where I'm reppin'. I've been yelling South Jersey since I very first touched a mic. But even so, people still get it confused. I think because I've had such a great run in Philly career-wise I'm automatically put under that umbrella… But the truth is, I touched almost every scene in South Jersey long before I ever crossed that bridge.
I'm proud to say that I have much respect in both Philly and Jersey's Hip-Hop scene respectively.
Someone that played a very pivotal part in your early career was Jeff Davis, also known as STRESS the White Boy. The production team he is a part of, STREECE™, helped mold what would ultimately become the "Sad Songz" project. To take it a step farther, Stress connected the dots with Grammy award winner Tim "Timebomb" Armstrong that lead to the collab effort, "Stay True". Please speak about your relationship with Stress and how he influenced you.

STRESS changed my life. He was the first industry producer I've ever had the chance to just hang out with in the studio. We'd listen to stories and work on records. The experience leading up to the release of "Sad Songz" was truly magical to me. I met everyone from Rancid to Ill Bill and my music started to reach even farther audiences.
Traveling places with someone as respected as STRESS from state to state is fun. The level of respect he has across the board is phenomenal, and if you know him you understand why that is. He's just a great guy.
Musically I learned a lot from STRESS but many of the most valuable lessons I received from working with him were just about living life in general. He has a very unique outlook that I greatly respect.
You've also been very active with Marsten House Recordings starring in their video cypher videos and using the location for your "I'm With The DJ" video. How did you become involved with Marsten House and so fluently?
Man, those guys Steve and Ethan over at Marsten House are some real ones! Steve Sxaks had reached out to me very early on to collab on a song and to come check out his studio. As soon as I stepped foot in Marsten House, we all immediately hit it off. True friendships were built as I started recording there. The homies are highly creative, semi-hilarious and brilliant engineers. But most importantly, we just liked clowning and making tunes.
When they had asked me to be a part of their first cypher, there was no way I could have predicted how big that series would become. I'm proud to say they're still going stronger than ever all these years later.
I've been in some really classic Marsten House Cyphers, and for the avid Hip Hop fan, I strongly recommend looking them up.
Your vocal tone and delivery are something straight out of the nineties. Even your instrumental selections seem to exude that whole era. Do those assumptions prove true? Does that particular era have a strong influence over your style Rich?
Well, I've never looked at my style in that way, myself. However it's very fair to say that my primary influences are from that era. I'm from that era! I'd never let it restrict me as an artist though. I make all kinds of music with all types of folks and try to maintain a wide-range of sound.
With that being said, let's talk about the new album, "The Everywhere Man". We were lucky to get our hands on an advanced copy (thanks by the way)! Some of the tracks featured on the album have been strategically released over the past year with great praise from both critics and fans alike. One of those songs is "No1" that is chock full of intensive rhyme schemes. What was the creation process like writing and recording this? I personally commend you for getting so lyrically intense in your releases btw.
Thank you, I always try my hardest to maintain a certain level of lyricism in everything I do and I'm proud it doesn't go unnoticed.
When I wrote "No1" I was kind of in an "in-between" period, which can often make you feel a little lost…. I hadn't spoken to Stankfoot in a while but I had found this beat in an e-mail and started writing to it. I was pretty much reflecting on the last year of my life since I released my EP with STRESS. I wrote about the things I was observing in the scene and personally going through myself. I thought, at the end of the day, all we got is us…and "No1" else.
Another of my favorite songs from the album is the title track. Featuring a Rock infused instrumental from German super producer group Snowgoons, this is a crazy collaboration that I wouldn't had expected to of happened. The layers, cadences and lyrics serve as the perfect introduction to who Rich Quick is for those just becoming familiar to your music. Was this the song that inspired the album title or vice versa? What was it like working with The Snowgoons?
I have always wanted to work with the Snowgoons, so this record was kind of like a dream come true for me. STRESS had actually introduced us to them when we were working on "Sad Songz". I was calling the album "The Everywhere Man" already and I was wrapping it up but the Snowgoons were the final piece of the puzzle. When I had first heard the beat I knew that I was going to make this the title track. It just fit perfectly. The Goons are mad thorough and really represented when we released the single. I have a lot of love for those brothers.
"On My Shoulderz"… Man, this is my favorite overall song from the record thus far Rich. I've always enjoyed the survivor/ struggle type of records. It's always dope hearing artists open up and get personal on wax. What inspired the lyrics and song?
I actually wrote that song after I released "I'm With The DJ" and things had just started changing for me. I started to feel the pressure of my popularity rising. I was reflecting on the responsibility I felt in my lyrics and the importance of keeping it real. Sometimes this is the way that sort these things out… I lay them all out in a song and I can more easily accept them for what they are.
You're constantly dropping new music to the masses. For those out there that want to stay in tuned, where can we find you online?
You can find all of my content on my website www.RichMFNQuick.com or follow me on any social network @RichMFNQuick.
Well Mr. Quick, it's been an absolute pleasure having you with us today. Before we cut the lights, is there anything else you'd like to add in about the album or any upcoming events you'd like to inform the Buzzers about?
Tuesday September 29th: I will be speaking at Toastmasters of Rowan University in Glassboro, New Jersey.
Sunday October 4th: I'm in Brooklyn, New York alongside Skyzoo, Math Hoffa and more for DJ J-Ronin's birthday party.
Purchase a copy of the album now. Rich Quick – "The Everywhere Man"
With a deep rooted foundation in true Hip Hop and a unique style all his own, it was only a matter of time until the New Jersey lyricist went from being the local rapper guy to maturing into "The Everywhere Man" he's grown into today. With rhymes for days and a drive unmatched by many, it's no secret that Rich Quick has a very bright future ahead of him. GYBU would like to thank Rich once again for finding time in his schedule to discuss things and in such detail. Make sure to stay up to date with Rich via social media and if you haven't yet, make sure to grap a copy of "The Everywhere Man" from iTunes today. We're out until next time…
Interviewed by: @blitzb_60505