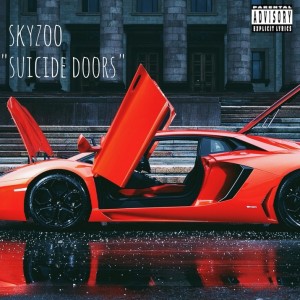 With his third full length solo album a month away, Skyzoo preps his lyric lovers fan base with the buzz single "Suicide Doors". The song, produced by DC's own MarcNfinit, is a 4 plus minute barrage of double entendres. Overflowing with Skyzoo's signature 'frisbees', the track leaves listeners with lines on top of lines to decipher.
"I wanted this record to really remind people of what I do as far as entendres go. The double and even triple meanings, the layering, the stacking, I wanted that be the foundation for this song. Being that the album itself is based on storytelling more so than anything else, I wanted to have at least one record where I just let it all fly. The funny thing about it though, is that even with all of the lines coming 100 miles a minute, the album's storyline is still woven within the hook and as well as certain moments of the song".
"Suicide Doors" is available now for direct download when pre-ordering "Music For My Friends" on itunes at smarturl.it/MFMF
Song lyrics available at skyzoothewriter.tumblr.com/
"Music For My Friends" drops in stores and online June 23rd.