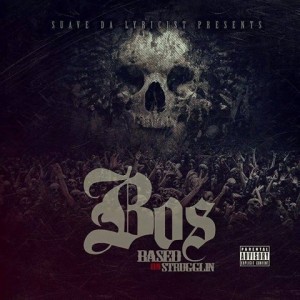 SDL Inc. owner & Tomahawk Music Group affiliate Suave Da Lyricist mixes soulful production over gritty Chicago influenced lyricism on his latest album, "BOS (Based On Strugglin)". With a fourteen song tracklisting and features from Griffen (Facemob), J. Hollins, Lungz, Elementz Emcee & Bennie Franks as well as production from 42 Keez (Twista, YP, Griffen), ILL Brown (Freddie Gibbs, Bun B, Dom Kennedy, Casey Veggies), Brand AOK and many more.
The album starts off with the MarcusDidTheBeat produced "Intro", which finds the Chicago emcee delivering smooth bars such as "I can tell as I inhale/ when haters wanna know what Im on, I tell'em intel/ in due time, all lies decrease/ bottom line, wanna get signed something like Chief Keef". On "Blacks & Yak", fellow Tomahawk Gang member iLL Brown provides the perfect beat for Suave to spit over further solidifying his smooth character and demeanor, something comparable to that of rapper Eightball. There's also a video to accompany this single.
"BOS" then moves over to the ladies and radio records with SDL & Jay Hollins forming the "Perfect Connection", a track touching on finding that perfect woman. "Mention Me" features Highbeam & Quarter Tha Great and speaks about not receiving proper recognition and respect. Brand AOK steps in with some very clever sampling on "Her" a concept record that mixes a splash of Common's "I Used To Love H.E.R. into a new perspective".
The project then kicks back into smash mode on the Trumaine Sabachthani produced "Fuck Em All" and The Morticians "Ready For It". The "Fuck Em All" title sums up the feeling of this track while the steady snares of "Ready For It" will find listeners pouring up & wildin' out. The Beatnuts Psyco Les provides a deep soundbed for "STSU" a concept record consisting of a bullied youth that has had enough and cooks up an elaborate plan for revenge. A very powerful record that will have people talking.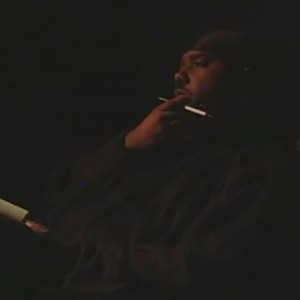 "The Geto" continues along the lines of "STSU" speaking about the current state of affairs in our country, yet another powerful record on "BOS". 42Keez & Matik fall thru for "Overgrind", a go-getta anthem and theme music for the streets of Chicago. As if "Based On Strugglin" wasn't already solid we get a posse cut featuring ConwayTheCreature, Aireez, Griffen & Elementz Emcee on "Fuk Dat" that once again finds iLL Brown behind the keys providing a track full of thick organ chords and daunting synth lines, a perfect track to close the album out with.
There are a few flaws on "BOS" like the song "Been" where it sounds like this should of been featured on a Mush Millions project. Then on songs such as "Pleasure & Pain" & "Cease Fire", the overall sound quality doesn't compare to the rest of the album, something that should of found a home on a mixtape. Other than these minor setbacks, "Based On Strugglin" is full of quality material. From it's production to the lyrical content, listeners will be more than pleased with the product. I recommend this album to those that enjoy soul based hip hop/ rap, listeners that prefer a more laid back performance approach and to fans of the Chicago underground emcee. "BOS" is available for purchase online from the following outlets.
iTunes: "BOS (Based On Strugglin)"
Google Play: "BOS (Based On Strugglin)"
Review by: @blitzb_60505