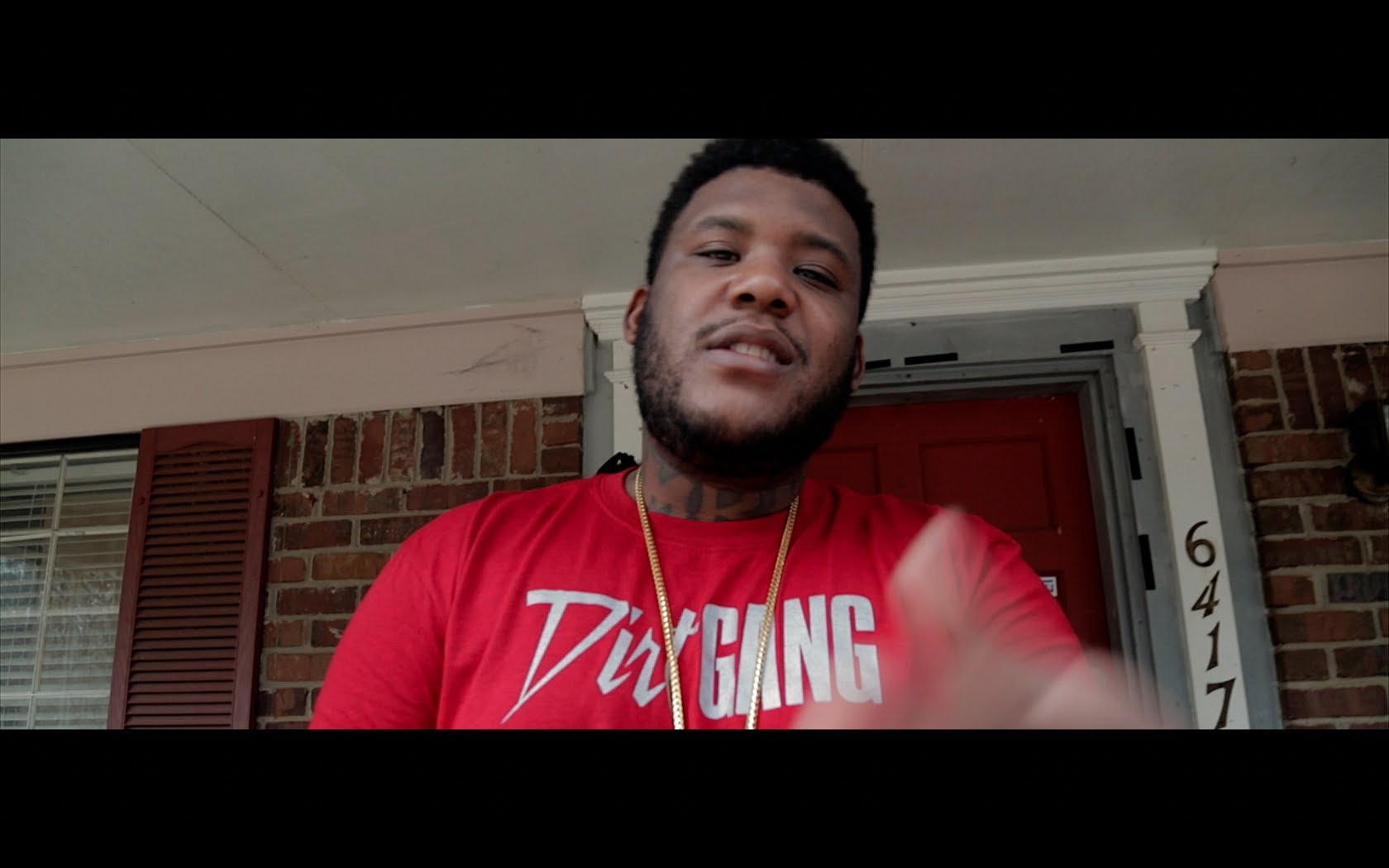 Get Your Buzz Up is being joined today by a rapper that is signed to the Brick Squad Monopoly imprint, has a slew of hard hitting, street influenced mixtapes and was a good friend of slain rapper Slim Dunkin. For this edition of our "Buzz'N" iNterview series, we are talking with D Dash aka D-Bo.
It's a pleasure having you with us today D Dash. To kick things off, can you share with us where you are from and little bit about your background? Also, why did you decide to switch your name from D-Bo to D Dash?
I'm from Clayton County, Rex Road; ain't nothing too spectacular about my background. I grew up with my father, instead of my mother, so I look at things a lil different from others. I had two lil brothers but I hung out in the neighborhood wit my potnaz more then them.
I switched my name from D-Bo to D Dash trying to avoid any legal actions from the movie "Friday"…lol…
LOL! Does make a lot of sense though. So how did you come about being involved with the BSM movement?
I got plugged to BSM by my cousin Raven (Dae Dae) & Dunk (Slim Dunkin)…. Dae Dae introduced me to Dunk which eventually lead to meeting Waka before music was involved, kinda like on some family shit. My niggaz were more than potnaz, we was a fam…
You've been grinding hard on the music scene D, especially over these past two years. You've also meet alot of people along the way, such as Slim Dunkin (RIP). Taking a moment to reminisce, what was the two of your's relationship like? We know you guys loved being in the studio together, as evident on "My Brother's Keeper 2".
Our relationship was more than studio & music. It was more like big brah, lil brah… when we ain't have nothing we had each other, thru thick n thin…
We offer our condolences to Dunk's family and yourself… So we've talked a little about the BSM movement in our interview. Let's draw the attention now over to Dirt Gang, who hit the scene hard with "Welcome To Jurassic Park" back in 2012. Who all are apart of this group and what was the reason behind forming together?
Dirtgang ain't an actual group but consists of me, Chaz Gotti, J-Mike n Dae Dae as artists. Then we got Wreck Crew & Xan Crew which are also part of Dirtgang, everything we do individually or as a team involves everyone.
You've dropped two installments so far in "The Warm Up" series of mixtapes. What sparked you to start this series up and can we expect another installment coming up any time soon?
I really crunked up "The Warm Up" series to prepare people for my actual tapes and it's slick fun to rap on other artist's music to show my own creativity & skills. You know they say niggaz from the south cant rap so I just give em a dose ya digg?
Yeah, you can most definitely expect another "Warm Up" tape, there's always new music being made and I'm a big fan of all types of genres of music. I can't wait to express myself in different lanes. I kinda use the "Warm Up" tapes to be myself and make a lil noise for the non believers…lol…
LOL, gotta make some noise with the non believers, though! You had the opportunity to link up with Frenchie, who is also a member of Brick Squad Monopoly, and the two of you guys dropped a hot mixtape titled "Underrated". You guys also dropped a dope video for "Join The Mission" as well. What sparked you two to put this project together? What are some of your favorite tracks from off of it?
Honestly, I always wanted to work with Frenchie. We have similarities with our styles of music; with the singing & rapping and really saying something, not just a bunch of words put together. For the most part, Waka initially sparked the idea and me & brah just went for it…
I can't really pick & choose favorites because everything means so much that it's all a favorite overall but I want to say the most different & fresh sounding track would be "Didn't Believe It".
This brings us to one of your most current projects "Mill Before Dinner Time" quite arguably the most thought out and put together solo project of your to date. You got DJ Drama on board and Waka Flaka and went all in with the chips. Please speak a little about the project and why you felt the need to knock this one out the park.
At the time it was a lot going on in my life. I almost gave up on my dream but something hit me hard… it was like my dream, my grind, and my success wasn't for me. I had to do it for Dunk (Slim Dunkin) & my lil cousin Jont (Jonathan). I felt like I owed 'em that and I still fell that way today. I had to do it for the people who believed in me, the niggaz that look up to me, the people who listen to my music everyday and it makes their day go by better knowing somebody else in this world feels exactly like them: going thru the same shit. I do it for the people who don't feel like they alone when they listen to my music. I felt like it was a blessing for Drama & Waka to host my first solo tape and I took advantage of that.
So D Dash, what's up next on your schedule?
Right now I'm working on my second solo mixtape, "Stack or Starve", it's about 90% done. I'm just taking my time wit it. Music changes all the time, so I'm workin' on new flows, new styles and new topics. Other than that, I'm getting visuals together and workin' with other artist tryna expand my brand in different lanes…
That's what's up man, we'll be keeping an eye out for "Stack or Starve" and these upcoming videos. For people looking to stay updated on new music and performances, where can we find you online?
My Twitter is @ddashbsm, my Soundcloud is ddashbsm & my Instagram is @beerbellyntattoos
Well, it's been great having you with us D. Before we draw the curtain closed, go ahead and send out some shout outs.
I appreciate you for the opportunity to have this interview. I wanna S/O my Lord & Savior Jesus Christ for everything: my talent, my family, my friends & my enemies. I also wanna S/O everybody in the world wit a vision and everybody rockin wit me….
Whether you address him as D-Bo or D Dash, this BSM member's music is sure to stick with you for some time to come. With his show of strong work ethnic, D is sure to be building upon his already established music catalog for some time to come. Make sure to link up with Dash via social media and keep and ear open for new music. We'd like to thank him once again for joining us for this installlment of our "Buzz'N" iNterview series. We're out for now until next time Buzzers…
Interview by: @blitzb_60505