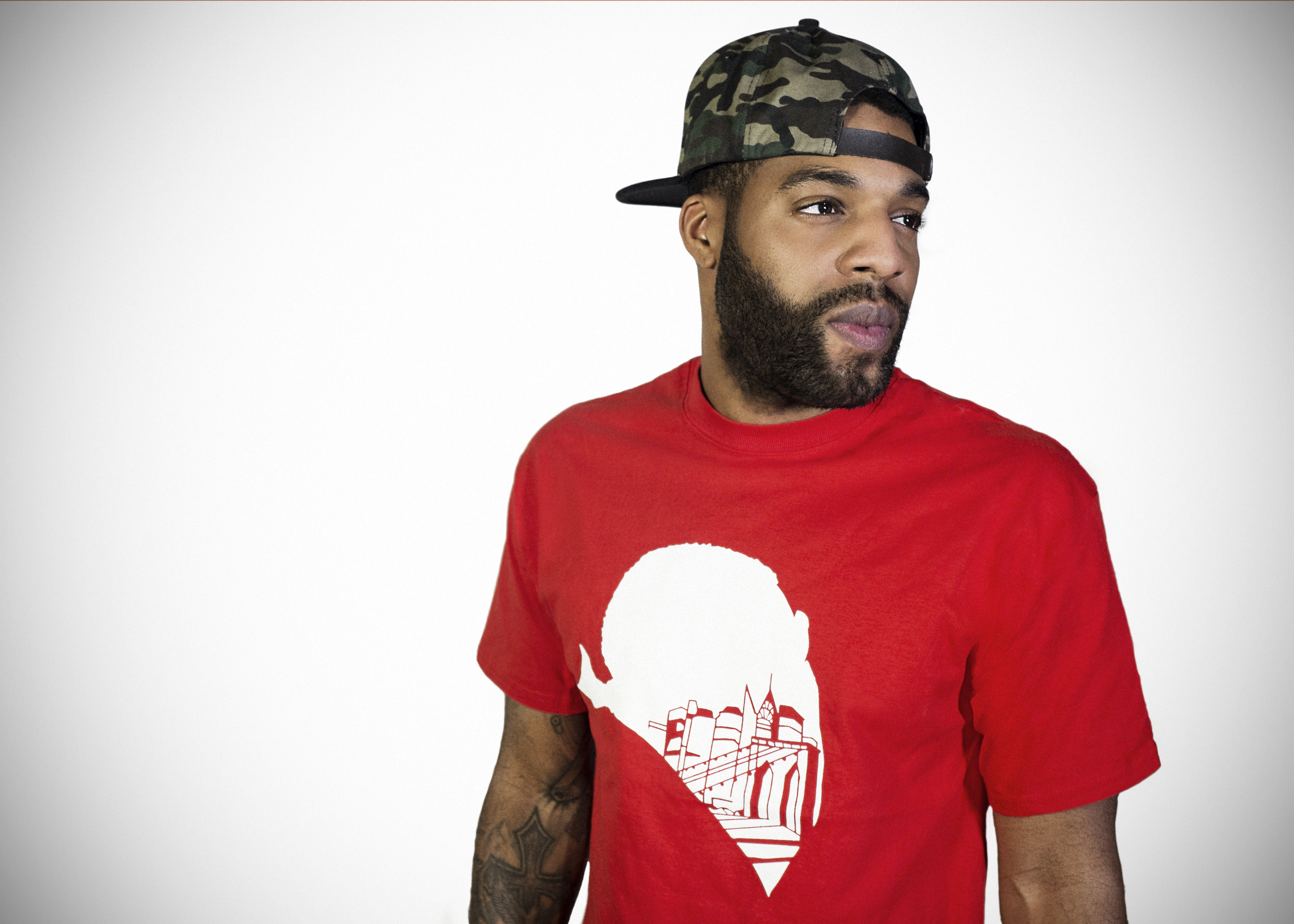 What's up Dolo The Bandit? It's been a hectic last couple of years for you, glad to see you healthy and be back on the scene. For those new to the name, where are you from and what do you do?
I'm from the Bronx, NYC. I produce, MC, and illustrate/Design.
Let's dive right into the story line behind you getting shot in the face in 2010. Walk the readers through it.
Without diving in too deep, I survived a home invasion but I suffered serious blows from a shotgun blast. Direct close-range impact damaging my lower jaw and hand. It was an attempt on my life and I defended myself to the best capacity at the time, almost lost my limbs, which were saved after multiple surgeries. I've been on a steady recovery ever since.
What was the recovery like mentally & physically and where do you feel you stand right now creatively because of this tragic experience?
The recovery is an on going process but I am in much better physical standings than i was before. It's been more of a mental battle than anything else. I've had to find the will to heal and not let this tragedy kill my spirit. Now I'm more confident in my craft and ability to perform because I've had to work extremely hard to get back what i once took for granted. It's proven to me that you are the only one preventing you from achieving your goals and desires no matter what, my true journey has merely begun.
Now that you are back to stay and working on your 3rd Installment of 'The Heist' series called Target Practice. This is more of an EP as well so how does this project differ from the other 'The Heist' series (Black Op & Project Monarch) and what can we expect from the new release?
Target Practice will be more of an experimental NYC sound. Its a mix of alternative with conventional elements of east coast Hip-Hop music. A continuation of Black Ops but darker than Monarch, with a more fun & aggressive style of songs. Project Monarch was more jazz inspired soul sampled based Hip-Hop. Each of these bodies of work will showcase my versatility as we go further into the series.
Let's talk about your new single 'No Bottom' off Target Practice. What is the basic concept of the record and how did you approach it creatively?
No Bottom is about getting above the chaos, when there is nothing left down below your only hope is to aim for the sky. Like the movie Elysium.
In the recent past you have seen some success in the licensing world as well with your track 'Get Down' being featured in 2 Major campaigns such as Spike Lee's 'Your Nobody Till Somebody Kills You' as well as Quicksilver's Pro surfing tours in France & NY. How does it feel to get recognized on feature films and major brand campaigns? How has that helped your brand awareness?
Any recognition is well appreciated always and I look forward to getting many more placements to feature in other campaigns. It's shown me the range of media outlets my music and brand can allow me to travel.
Lets talk about your #BANDITONTHELOOSE Campaign as well. What does that entail?
#BANDITONTHELOOSE is the marketing strategy for my brands campaign. Its about multitasking and being active with your goals. Having a rebel's passion with what's important in your day to day grind in life getting you to the next level. We have snap-back hats and T- shirts which will be for sale to the general public very soon.
What's next on your plate?
Touring and showcasing the new material to gear the fans and the people up for my season of music!
Where can we find you online?
Twitter: @DoloTheBandit
SoundCloud.com/DoloTheBandit
Instagram: DoloTheBandit
Instagram: BanditOnTheLoose