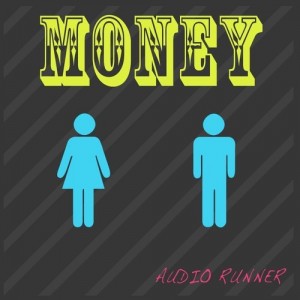 Audio Runner, created by producer Gerritt Tisdale, is based in the Houston area (Conroe, Texas) and erupted onto the electronic music scene in 2010, quickly gaining a reputation for its rousing, innovative, and free electronic music. Through the use of online networking, Audio Runner gained a strong fan base of over ten thousand in less than 8 months and was invited as a featured act at the 2011 SXSW Berklee College of Music Party as well as the featured act of the SXSW Klout Krib Party.
A base of electronic, fused with elements from hip-hop to funk, to rock and retro, Audio Runner's style defines an unexplored genre many dub Rocktronic, fusing instrumental, vocal, and computer-generated sounds into fresh, powerful, convincing beats and melodies with each new release.
What keeps Audio Runner's sound fresh is the collaborative talent brought in by its creator and producer, Gerritt Tisdale, a student of the prestigious Berklee College of Music, Online Music school. In 2010, Audio Runner worked together with audio engineer DJ Akami (Ryan), and rapper/lyricist Word Perfect (Andy), and set off an intoxicating chain reaction of high-quality beats and music that established Audio Runner as a new up and coming artist to be on the lookout for. Audio Runner continues to work in the studio and collaborate with artists from across the music and EDM spectrum in what many music critiques and fans feel is destined to be a voyage of epic beats. To keep audio sounding the best it can be, we want the equipment that we use to be of high quality. Businesses such as Graham slee hifi can help provide that for us and do the best we can for our artists, who in turn create their unique sound.
Here's their latest musical misadventure, "Money".