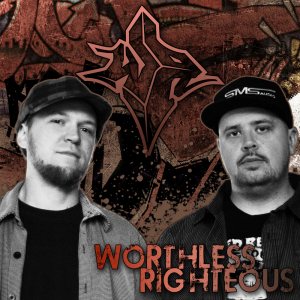 Madison, Wisconsin's Worthless Righteous drops a self directed video for "The Last Day 2013".
We are excited about this video because we filmed, directed and edited it ourselves.
We had total creative control over the scenes which helped us to visually explain the
message of our song.
The rapping scenes were done in front of a back drop of industrial buildings, junk yards
and landfills which show the audience immediate and ongoing problems in our city
that normally do not receive any media attention. Intertwined among these scenes
are snippets of worldly problems (tsunamis, atomic bombs, war etc.) which help
pull the focus to more global dangers. To tie it all together, a man (my dad), is
subjected to these images on television. His writhing around and facial
expressions are priceless and help convey how we feel about the issues at hand.
All while the song simply explains sarcastically, why worry about fixing anything
if we are going to die anyway? Let's just live every day like its our last..