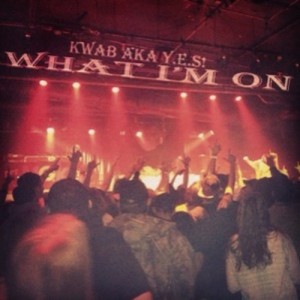 Kwab aka Y.e.S! is an independent artist from Ghana, Africa and is now currently residing in New Jersey.
"What I'm On" is the first song off of his EP, "KwabCares", which he also produced. This is what Kwab had to say about the song and EP:
This quick project simply paints a small picture of where I'm mentally at as an artist and individual. "What I'm On" is just an introduction and a small piece of the puzzle that comes together when you hear the whole project.