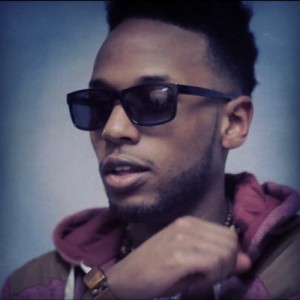 Born in Hamilton, ON and raised in neighborhoods throughout Toronto's west end, Aaron "N-Rimes" Burnett was exposed to many criminal activities in the Jane & Finch environment. However, he did grow up in a strict family-oriented household which kept him stable and away from crime. With all his free time he then grew to have a passion for Hip-Hop. Rimes started writing raps at the age of 11. His name originated from his passion for connecting with the masses and that's how he gave himself a sense of meaning as an artist. He referred to himself as the Nation's Rhymes because he felt like he could be a voice for the people. Later, he created an acronym R.I.M.E.S. which stands for "Rapping In Music Expressing Self"
He started making music more about his everyday life. In addition he never forgets to acknowledge others such as Big Pun who had a big influence on his rhyme scheme. Other influences include Cool G Rap, Nas, Cassidy and Dipset. Time went on, and through the ups and downs of his life he did not stop writing. Furthermore, N-Rimes continually progressed in mastering his craft of storytelling. One thing that never fails in every song that he's put out is his flow, creativity, plus his catchy hooks that can't be ignored.
Since 2009 N-Rimes has released 6 mixtapes including, "The N Of The Game Vol. 1", "The N Of The Game Vol. 2", "Dubs N 16s", "The N Of The Game Vol. 3", "Old School Meets New" and "The N Of The World". An impressive 20+ music videos have been released by N-Rimes including such hits as, "This Is Life", "Reach For The $ky", "Back In The Days 2010", and "The Better". N-Rimes has also caught the attention of major international successes having opened for Slaughter House of Shady Records, Freeway, and Tyga of Young Money. He has also toured with Sean Kingston alongside Tory Lanez, and received official co-signs from the real Rick Ross and Legacy of New Boyz.
At 23, he's prepared to show the game his musical diversity. It might be hard to realize, but he is a whole lot more than JUST a rapper. Rimes proves his great versatility with his ability to produce instrumentals, write poetry as well as write songs for most genres of music.
Here's his latest video for his track, "Life I Live".