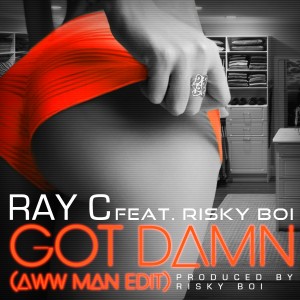 Ray C , a native of San Antonio, recently graduated from Texas State University where he began his career as an underground hip-hop artist. He earned a name for himself from features on various mixtapes, as well as his shows and freestyle battles.
In 2010, Ray C was featured as a top 8 finalist on BET 106 & Park: Freestyle Friday. He was also featured on the BET show "The Deal" and has opened for numerous big name artists over the last year. Most recently, Ray C appeared on the latest Blue October album "Any Man In America" guest appearing on the title track.
Ray recently just dropped a video to his single "Got Damn" which is available for purchase on iTunes . The video production is wonderful and has some very nice shot effects in it. We see Ray and Risky Boi cruising the city in a big body drop in search of women and all the ladies in the video are gorgeous. And towards the end of the vid, Ray finds himself smack dab in the middle of a house party. Stay tuned in until the end for a good laugh. Go cop the single today.