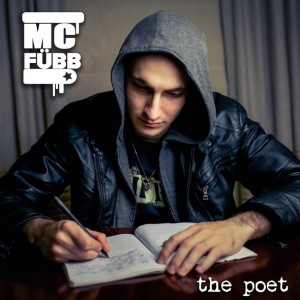 Toronto hip hop artist MC FÜBB began writing poetry at the age of nine, years before he ever
picked up the microphone. His latest release, "The Poet EP" is a thematic return to his roots as a
poet. Throughout the album, FÜBB struggles to reconcile himself as both a poet and a rapper, painting verbal images and evoking strong emotions while staying true to himself as a hip hop emcee. the poet is an honest look into the psyche of a hip hop artist and more fundamentally a human being as he tries to find his way in the world.
"The Poet EP" is the third official solo non-mixtape album released by Toronto hip hop artist MC FÜBB since 2009. The EP features production by Junia-T, Fresh Kils, MMAC, Justunlimited, Noyz, Bix, and NTG and has guest artist appearances by Wordsworth, Relic, Mike Devine, J Shiltz, Bad Newz, DJ Docta, and DJ Uncle Fester. Stream and purchase the EP here.