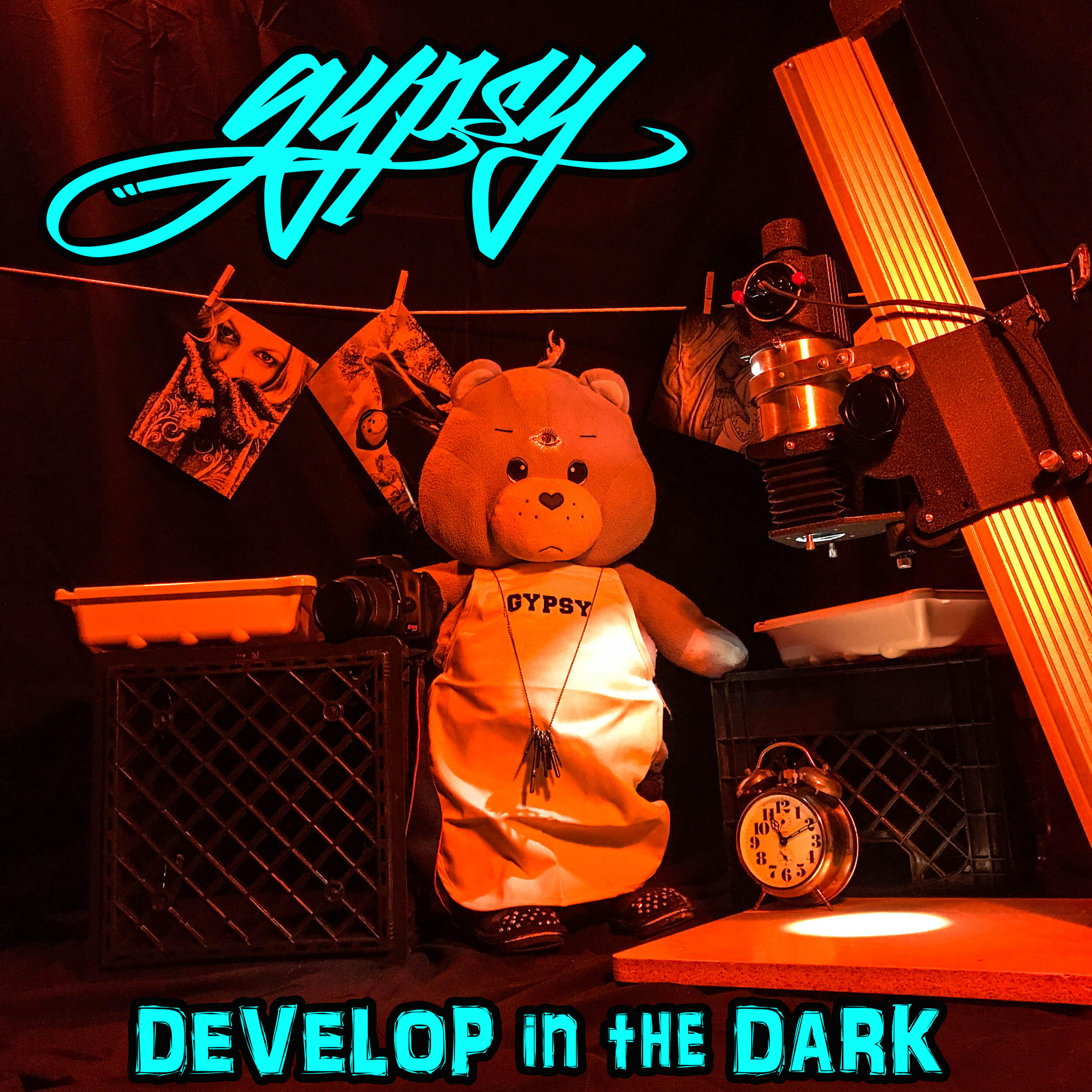 Los Angeles multi-talented recording artist Gypsy releases her debut EP "Develop in the Dark" delivering five tracks that perfectly encapsulate her entire ethos, creating a soundtrack to her very own magical intergalactic space.
Throughout the entire project, Gypsy fuses elements of complete opposites together with the outcome resulting in a unique, ethereal sound that defies all sonic worlds. Her huge soul colors space and any cracks filled by shimmering production and inspirational lyricism. Opening up the project with "Check My Stories", "Try Harder" and "Power Up" deliver mirror lyrical sentiments in strength, work, determination and laying it all out on the table to show where she's been and where she is today.
Gypsy's lyrical talent can be described as otherworldly while fans praise her as an engaging performer and storyteller. She easily accomplishes an emotionally dense catalog of work that often draws upon traditional hip hop, cultural completeness, and moody atmospheres that result in soulfully intelligent stories that can truly give the world inspiration. She's the girl with the strong character, endless confidence capturing each element of the planet all while showcasing her artistic expression. Gypsy conceived a visionary dream world for listeners to escape to.
With a unique and charming aura, hard-working attitude and swag as fierce as they come, riding alongside Gypsy as she delivers her innate gift for spiritual-bending bars on "Develop in the Dark".