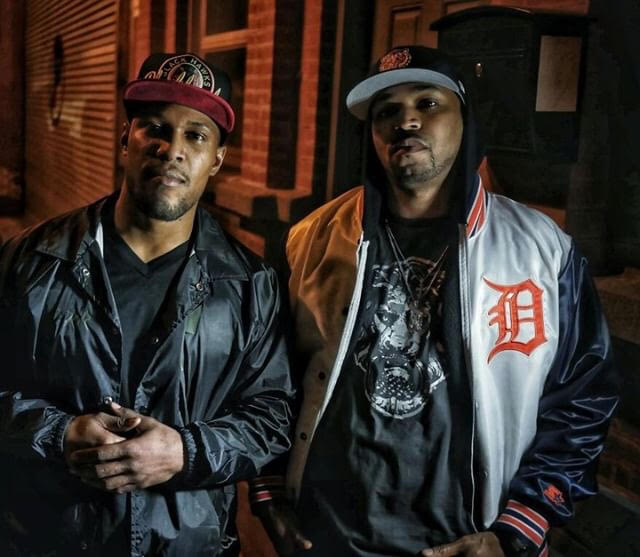 The title sets the mood, especially if you are familiar with the battles these 2 teams had during the "Jordan Rule" & "Bad Boys" era. Hailing from Detroit Ty Farris a well known lyricists links with Chicago's Waterr who has in the last year released numerous solid projects displaying his skill set and showing why hes a step above the rest when it comes to lyricism. The 2 have come together to deliver a 10 track Ep that will provide a wide range of skill sets and display both unique styles and lyricism.
The project has only 1 feature from Detroit's Veteran Guilty Simpson. Production from Trox,Dirty Diggs, The Standouts and several up n coming producers that provide canvases for the 2 wordsmiths to paint pictures only they can from a perspective of 2 of the roughest cities not only in the Midwest but the world.
The "Bulls Vs Pistons" EP is out now exclusively on their Bandcamp page.