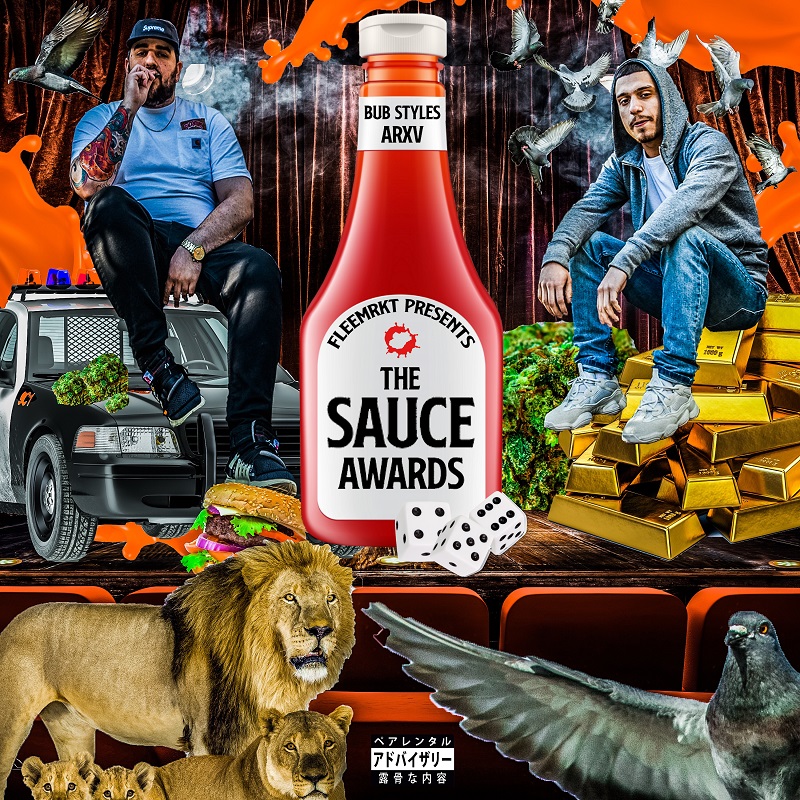 Brooklyn heavyweights Bub Styles and ARXV join forces as FLEEMRKT to deliver the raw, unadulterated sonic whirlwind that is "The Sauce Awards." Following the bargain-bin-salute "Dollar Tree" video, on this six-track EP — the duo trade bars like they're sparring, each verse boasting more technical lyricism and rapid-fire flow than the last.
The project is entirely produced by FLEEMRKT's in-house team brassxbeard and Ace Fayce, who provide the landscape that seamlessly takes you from the gritty NYC alley-ways to the bottle-service section in the club.
Whether you're at the party standing on a table or rolling dice in the staircase, this tape is sure to have something for your soundtrack. Bump it on 11 and see where the night leads you, stream below.