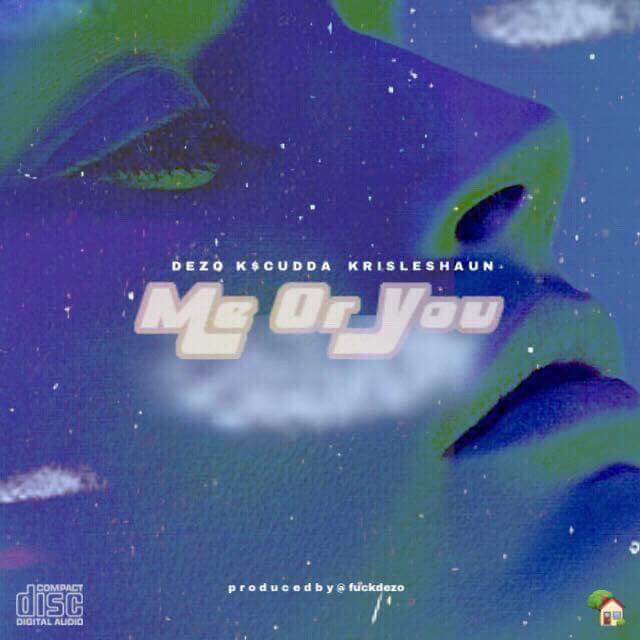 It's been awhile since we've heard from Elgin, Illinois artist Kris Leshaun here at GYBU. His solo work and cyphers have graced our pages in the past, along with releases from the FlyLive$ crew. Kris is known to crossover frequently in his music offerings. He can freestyle his ass off, something he inherited from his father, Ben "Maintain" Hahs. Leshaun can also create chilled, modernized rap tunes such as today's release, "Me Or You".
One aspect that makes this song so special is that it features the newly formed collective, Safehouse773. Consisting of fellow Elgin artists Dezo and K Scudda, the trio float ever so gracefully over an airy instrumental combining soft drums, a guitar strum and throbbing bass tones. The chorus carries the heaviest melodics, speaking to the ladies about rendezvousing at the studio to hang out after putting work in at the booth. However, don't get too attached because the fellas are crew strong with their minds focused on success.
Recorded at Gremlen Studios in Aurora, Illinois, the song was engineered by Maxx Witt. You can hear "Me Or You" right here, exclusively on GYBU.