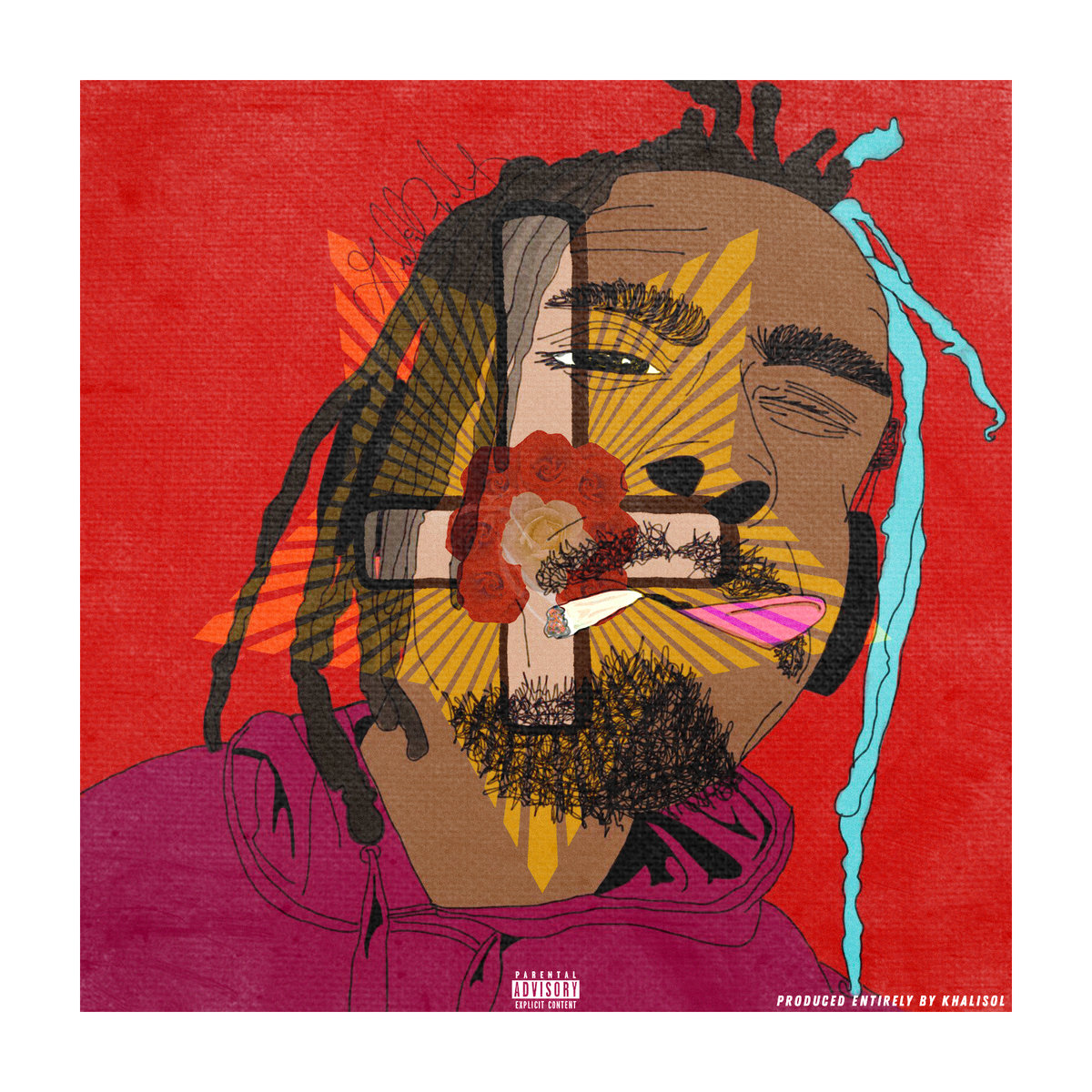 "It started out as just a joint project. We've actually been working on it for 3 years but then I started doing the Dystopia series. By the time I came back to review and listen to what we had so far and thought, this would've the perfect continuation from "Sabbath"."
The album is called "PassOver" because that's the next holiday after Sabbath, however in the storyline of the series this is the breaking point. This is that moment when you feel as things can't get worse and you're just praying for them to "PassOver". Unfortunately in this series things only get worse.
In the "Dystopia" five part album series, the first album "Paradiso" was released in March 2017, the second album "Purgator" was released in July 2017 and the intermission album "Sabbath" in November 2017.
They say the apple doesn't fall far from the tree. That seems to be the case with Sacramento's Chuuwee. Most young MCs name the upper echelon of rap royalty such as Jay Z, Pac and Nas as influences, and while Chuuwee does acknowledges those artists as influences, he mainly names two major influences at the top of his list: east coast Hip-Hop duo Gang Starr and his mother. While Chuuwee was writing poetry at the tender age of 5 years old, his mother studied music production and it was in their home studio where the seeds of Chuuwee's artistic aptitudes were planted, as he witnessed the creative the art form that is Hip-Hop. Between that and Gang Starr's "Mass Appeal" video, not only was the seed planted, it was poised to start growing.
Discouraged after his first attempt at writing a rap to Beethoven's "Greensleeves" as a child, it wasn't until his early high school years where he knew verse and flow would be his life path, but unfortunately, the discouragement continued. While in a group called The Squad, the talented teen was constantly picked on by group members, but that intimidation soon wore off when Chuuwee gained a fan base and notoriety at school poetry slams where he would rap and perform his poetry.
Now 27 years old, the Sac-Town rhymesayer has worked with Large Professor, Del The Funky Homosapien, Lee Bannon to name a few and opened for Mistah Fab, Rakim, Rymefest and many more and did a recent European tour with JR & PH7 from their 2015 "The South Sac Mack" album, not to mention a hefty discography behind him consisting of 20+ mixtapes and albums, but Chuuwee isn't slowing down. "I have a problem, I can't be regular," he explains. "If I'm not doing music, I feel like "aww man I'm slackin! I'm not putting work in, I'm not grindin, I'm slackin, I gotta make a tape!"
Some of Chuuwee's recent projects include the 2 of the 5 part "Dystopia" album series "Paradiso" and "Purgator", both released in 2017. Also an intermission album entitled "Sabbath" was released in November 2017 before continuing with part 3. Beside of his solo work, Chuuwee released together with the Los Angeles based Trizz two albums entitled "AmeriKKa's Most Blunted" (2015), "AmeriKKa's Most Blunted 2" (2016) and 2 EPs "The Smoke Out" (2016) and "Two Puff Pass" (2017).