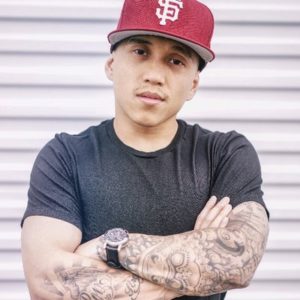 Tone Famous has just released his newest track, "Throw Peace", verbally painting the arduous struggle, isolated sentiments, and constant doubt that creeps into him as he pursues his dreams. It is a soulful Hip-Hop record that boldly states, don't ever let anyone tell you you're not good enough.
Tone Famous illuminates his story in the San Francisco Bay Area as an Asian-American of Thai and Cambodian descent, his attempts to remain an upstanding kid but engulfed in recklessness, finding spirituality within the madness, frustration with society's values and overt contradictions, battling with his parents' generational gaps and how Hip Hop has been a guiding strength through it all.
With heavy symbolism and blatant vulnerability, you may find your honest self staring on the other side of the mirror.