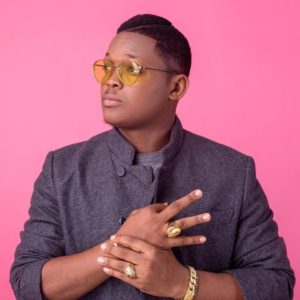 "Tatafo" is the latest in a series of releases from Nigerian singer/songwriter/dancer/choreographer, ELTEE. A master of Afrobeat and Afropop, ELTEE's latest offering blends those and Jazz into one energetic track. This expansion into another genre signals the unlimited growth potential of this rising artist, and marking him as a musician to keep an eye on.
"Tatafo" is a bright, uplifting track. It's punctuated by joyful handclaps, almost daring you not to clap along. ELTEE's vocals are smooth and self assured, and reminiscent of Micheal Jackson.

"People will always talk about you no matter what you do" says ELTEE of his music career. His stage performances are something to talk about. If you are lucky enough to catch a live performance of his, you will be greatly rewarded. His background in dance and choreography make for an unforgettable experience. ELTEE incorporates his crisp, exact dance moves into every live performance he gives, and he forges an instant connection with audiences, even audiences that are unfamiliar with his work, most often resulting in standing ovations and encores.