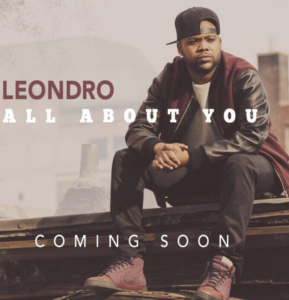 Toronto Hip Hop artist Leondro takes representing his hometown seriously. His music, a blend of Hip-Hop, Dance and R&B, speaks on the pitfalls of life in the inner city and overcoming them. Leondro's music combines the harsh realities of the streets with a positive message. In 2016, his commitment to his craft and it's journey manifested into his srlf-titled debut album, "Leondro".
Humbled by his success, Leondro makes good on his promise to give back to the community by supporting Tim Horton's Children Foundation and Easter Seals Ontario. The artist performed his hit single, "Super Big", on the Easter Seals 2016 Telethon and helped to raise $3.2 million dollars. The song, a very personal one, is a tribute to his mother for the sacrifices she made for his success and survival.
He now debuts "All About You", the next addition to his discography. The song focuses around making that certain special somebody the center piece of life and making sure to always be appreciative about your significant other. Check it out below and stay tuned for more music to debut soon.