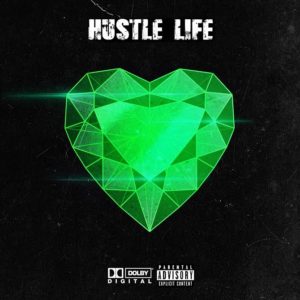 When you think of Milwaukee what probably comes to mind is basketball, baseball and cold winters. The last thing you would associate Milwaukee with is Hip Hop right? Well if you ask Vincent VanGREAT, Mike Regal and El Shareef, they would not only tell you but show you that Milwaukee is where it's at when it comes to Hip Hop. These three individuals have been creating names for them selves in the burgeon music scene of Milwaukee. Regal is an emcee and producer who happens to be really good at both. After dominating and being crowned producer battle champ at various producer battles, Mike moved to Las Vegas to continue to expand his brand.
Triple threat Vincent is a singer, rapper and producer who has been creating quite a name for himself over the last few months. His debut album "Ungreatful" has been making waves throughout the internet and has made him one of the most sort out producers in Milwaukee. Lastly Shareef, who has always remained true to the art of Hip Hop has released a string of singles and projects. His work ethic eventually landed him a deal with German labels Radio Juicy & Urban Waves to release a project called "Matching Verts".
Recently, the trio have collaborated and introduce a new track titled "Hustle Life", produced by White Russian & Mamyth. The song is an eclectic and funky track with a lot of rhythm that will have you nodding your head. A little singing, a little rapping but all parts good music. Take a moment and stream or download the song which is available now on all digital retail outlets, via Uni-Fi Records/EMPIRE.