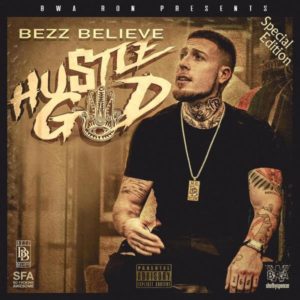 "Hustle God" is the first official album from Florida's, Bezz Believe. Released on December 12th, the album features guest appearances from Kevin Gates, Og Boobie Black, NBA legend Shaquille O'Neal and is hosted by Bread Winners Associations', DJ BWA.RON. "Hustle God" displays Bezz's outlook on the world as a spiritually positive minded hustler.
He showcases street authenticity on a majority of aggressive Trap beats that consist of one of a kind Florida/ Louisiana bounce. His goal is to inspire his listeners to work as hard and intelligently as you can while staying humble and maintaining a positive outlook. The special addition is available to stream below, courtesy of Audiomack.
Bezz also dropped a video recently for the "Hustle God Intro", check that out below.