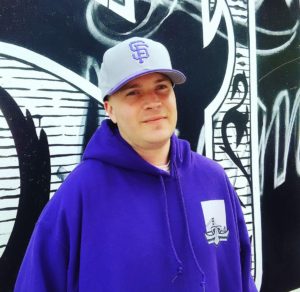 Our following guest has been exposed to a wide variety of music as he's lived in New York, Minnesota and his current home of San Francisco. Not only is he owner of Richland Records but is also a college graduate. A jack-of-all-trades, Scott Samels is also an emcee under the alias of S-Class, is set to release an fourteen track album titled First Day of School. Six of those songs have been released in the past thirty days and has given us a glimpse into what the Cali emcee has to offer. We caught up with S-Class and asked him about some the available songs, the upcoming album and what to expect from Richland Records in this edition of our "Buzz'N" iNterview series.

Greetings Scott and thanks for joining us. Let's focus in on "First Day of School" to start. Please shed some light on the theme of this album before getting into these songs. What can listeners expect from the project?

Thanks for having me. "First Day of School" is my debut solo album that is the culmination of a decade-plus of running my label and all of the relationships that I've formed over that time to give it a great sound. The album pretty much falls into the category of straight Hip Hop and pretty much each of the tracks falls into one of two buckets: 1) "sticking it to the man" (criticizing the vast amounts of corruption and wicked ways in the world around us), and 2) "watering the seeds" (delivering positive, nurturing messages to the youth to help them grow). As someone who was accustomed to running the business side of the label, I had to put in some effort on the artistic side to get to where I was happy with the music and that it was up to the label's standards. There is no doubt in my mind that this album meets and exceeds those standards and really delivers meaningful, great-sounding Hip Hop.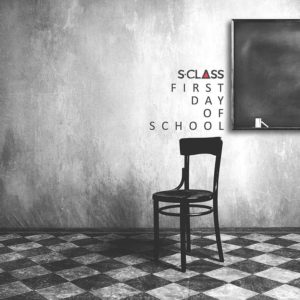 With everything it takes to run Richland Records, what sparked your interest into wanting to put this record together?

The major impetus behind this project is how messed up the current state of the world and our nation is. Issues like Prisons-For-Profit, the Housing Crisis / Gentrification, Central Banking, Modern-Day Racism and Governmental Corruption were all addressed – and I just really, really wanted to make meaningful Hip Hop that has the potential to change the world around us from its current state to something better. I also wanted to explore my potential as an artist, as creating Hip Hop is something that is a lot of fun for me.
Let's get into these songs. "SF Housing Crisis" uses a classic G-Funk instrumental that finds you luring listeners in thru melodies to speak about subjects like gentrification. Topics most of us these days would otherwise not listen to if not done in a creative presentation like this. Please share your thoughts on this song.

For this track, I teamed up with San Francisco-based producer SF Traxx (who created the beat) and tackled an issue that is at the heart of what is facing our city. The factors at play in skyrocketing rent costs and displacement of native San Franciscans are complicated, and I wanted to at least make an effort to approach them in Hip Hop form. The challenge was to make an honest effort to successfully address the issues in the relatively concise way that a Hip Hop song forces one to do (generally three verses plus a chorus), and I'm pleased with the end-result. Most of the major factors are faced in the track, and it's done so in a way that's entertaining for the listener. The video that we shot and are currently editing is going to provide us with another means to communicate our message to an audience. That video stands to be released on 7/29/16, which will coincide with the album release date.
One of my favorite songs on this playlist by far is "Don't Cry For Me". I've always found myself attracted to songs that speak about trials and tribulations. I especially enjoy when those songs offer hope and inspiration. Was that the idea when you went in to lay this song down and who is Cre8London?

My homey and talented artist friend Jason Grohman reached out to me some months back in order to put me in touch with the lyricist Cre8London (from North London). We met up and decided to do a song together, and he really liked one of the beats I shared with him – also from SF Traxx. We agreed on the topic (about overcoming trials & tribulations) and set out to write the song. His voice with his UK accent really complements my voice very well – and we recorded it at SF-based Secret Studios with my guy J. Moe (Jonathan Moe Soundcrafting), who is a very skilled engineer. This song is slated to be the lead single off the album and will drop on 6/17/16, the same day as its video drops.
Another strong release is the politically fueled "Corporatocracy" where you speak out about corporations and the 2008 Wall Street Bailout. Over a layered ensemble of pianos, rock guitars and strings you go all in on Corporate America. Why do you feel we as a society have allowed things such as the 2008 Bailout to slide?

Great question. One of the key factors – as I state directly in the 3rd verse – is that the corporate giants Comcast, CBS, Disney, Viacom, Fox and Time Warner control all the major news outlets. As TV, newspapers, magazines and radio constantly barrage us with stories supporting these self-serving corporate agendas, most Americans simply buy into these views – especially as those who don't support these views are labeled "unpatriotic". You're called un-American if you don't support the Bailout – after all, our elected leaders voted for it. However, if you look beyond the veil, you'll notice that there are big corporate dollars behind many elected leaders.
In reality, this type of control by buying off the media and our politicians is highly undemocratic and against the core tenets of the Constitution. Major studies have clearly shown that our nation is no longer a democracy but an oligopoly, in which the interests of the very wealthy are protected at the expense of those who earn or possess less. The drastic income disparity that we have here in the US (and that is getting worse every day) is a direct a result of the policies that our elected officials have implemented and continue to institute. It's a horrific cycle that creates disproportionate amounts of human suffering and continues to destroy our planet in front of our very eyes. We have got to collectively wake up so that we can break the chains that bind us. The good news is that we are waking up. We've just got to do so quickly – and act upon it – before time runs out.
Can we expect to see a video for any of your 14 album tracks?

Absolutely. At this point we've shot three videos: "Don't Cry For Me" (feat. Cre8London – about overcoming adversity) that drops on 6/17, "Unity 101" (feat. Khafre Jay & N-Depth – about unifying and condemning racism) that drops on 7/8, and "Housing Crisis" (about skyrocketing rents and corrupt politicians) that coincides with the album release date on 7/29. This week we're also shooting a fourth video for a track called "Man's Best Friend" about the plight of pit bulls and how over a million are euthanized every year in the US alone. We're working with different production crews on each video so that each one should have a different look.
When will "First Day of School" be released and can we expect any other featured artists to make appearances, perhaps from the Richland roster?

"First Day of School" drops on July 29th and features Richland Records' lyricist N-Depth and producer Soul Effective. Three other emcees will be on the project: Cre8London (London, UK), SJay (Quebec, ON) and Khafre Jay (Oakland, CA). Other producers include: DopeBoyz Muzic (Lüdenscheid, Germany), Scott Styles (London, UK), Nagra Beats (Melbourne, Australia), Madreal (Ferrara, Italy), DJ Rashiiid (Brooklyn, NY) and SF Traxx (San Francisco, CA).
Speaking of Richland Records, do you have any breaking news or release dates you can share with us S-Class?

Osi Mac will be dropping his debut mixtape at the end of this month, and N-Depth will be dropping his sophomore album "After Effect" this Fall.
Where can we find Richland Records and yourself at online?

Websites are www.richlandrecords.com and www.sclass415.com. YouTube, Soundcloud and Facebook are all @richlandrecords and @sclass415. Instagram is @richlandrecords and @s.class415. Twitter is @therealrichland and @sclass415.
S-Class, we appreciate what you're doing with music. Spreading truth and keeping it highly entertaining at the same time. Before we let you get back to business, is there anything else you'd like to add?

Just to keep your eyes open and watch what we're doing because we've been working at this for well over a decade now and are finally truly catching our stride. We're really excited to bring our upcoming music and music videos to the world – and are only going to keep improving. We are very fortunate to have an excellent cast of people at the periphery of our label who are helping propel us to higher heights. Lastly, we sincerely desire that our music make a difference in our world. With us, it's not only about making good music – it's about making good music and compelling videos that change the world. At the end of the day, we are very concerned about the current state of the world and the direction things are headed, and we want to use our music as a means of creating the real change we so desperately need.