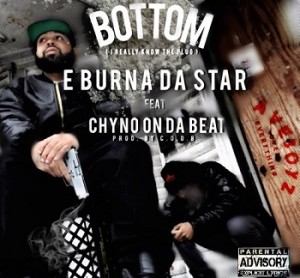 For those that are new to the name who does the group consist of?

Aveboyz consist of Eburna Da Star Artist also CEO of Aveboyzent and Chyno On Da Beat Producer/ Artist
How long have you been involved in making music and who are some of your influences?
E Burna- I been music since 2012 and  few artist who influenced my style are Styles P (The Ghost), DMX and Big Pun.
Chyno- I have been doing making beats since the age of 12 a few artist who influenced my music and style are DJ Premier, Pharell, Timbaland, Big Pun, Ryan Leslie which made me  create our own style which I  call Body Music.
What current projects are you working on?

E Burna- Our new single is called Bottom which you can hear that at Aveboyzent.com along with other completed projects.
What are you doing to stand out in today's saturated music industry?

E Burna- Social media, performing regularly and most important building the brand.
Chyno- definitely building the brand. I also produced other tracks from Muthafcukin Faded by Fcuktheworld & The Bank remix Papoose ft Eburna Da Star
How do you feel about today's mainstream hiphop scene?
E Burna- Its main stream, honestly we are not there yet in order to have an opinion but throughout the course of the years it 
has made it harder for artist to become signed.
Chyno- We just waiting our turn
Where can we find you online?

You can find everything about us on Aveboyzent.com
Any shout outs?


Major shout to our Manager Christina.