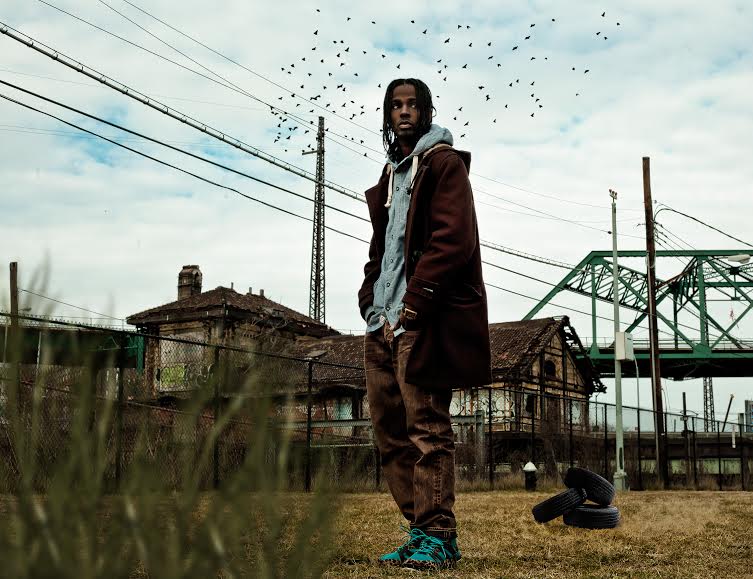 The Castle Hill neighborhood located within the borough of the Boogie Down Bronx hosts home to a newly rising emcee that goes by the name of Francheyez. He's already released the first installment of a three part mixtape series and is currently working on the release of his debut EP, "Face of the Francheyez". GYBU caught wind of the Bronx bomber via his recently released, grassroots filmed visual for "Different" and wanted to learn a bit more about the emerging talent. Join us as we #GetBuzzed with New York's Francheyez.
To kick things off, what's the meaning behind your stage name? Francheyez, I get the impression that it's either food related, reefer based or both. (Laughs)
(Lmao) Well, the name Francheyez comes from a saying I used to use back when playing ball. If you were considered "The Francheyez", you basically were the best player on the team and hence the title "Face of the Francheyez". When I started DJing, I used the name DJ Francheyez to let people know I was the best and it had a nice ring to it. I then used the name Francheyez as my artist name because ever since I began doing music, I was big on branding and business so it kinda just fit.
You've devised a trilogy mixtape series in which "Federal Reserve Notes" serves as it's first installment. What is the name of this three part series? Please take a moment and explain to the Buzzers what they can expect from not only the first release but from the overall campaign.

The trilogy is titled "Federal Reserve Notes" and that was the first installment of the free music that I've either put out already online in addition to some unreleased exclusives. My plan with "Federal Reserve Notes" is to give all my supporters something in return for their support. What better thing to give back than some federal reserve notes (money if you ain't know what I mean). Vol. 2 is almost done but that wont drop till after my EP, "Face of the Francheyez".
We got wind of you from a submission sent over "Different", a record where you open up about your thought process and life for alot of us today. What inspired you to create such a song and why do you feel it's imortant that Hip Hop have releases such as this?

The inspiration for the song came from my struggles of trying to find that niche, that place where you feel you belong. The track is basically me coming to terms with myself about how different I am. I want people to feel empowered to become different with this record. I feel like in this day and age being different is looked down upon. But what this record is trying to let you know is that being different is actually a way up.
You shot this video all natural, using only a simply video editing app and you Samsung S6 Edge. Why did you opt to go with that choice instead of arranging for a videographer? You also have a vlog series mapped out pertaining to this, am I correct in saying this? If so, please shed some knowledge on that.

Yeah my vlog series "Cheeze on Edge", which is available on Francheyez.com. That is the main reason I shot things the way I did. I've shot videos wit videographers before but I just want the videos I shoot on my vlog to be more of a inside look into Francheyez. I want the fans to take this journey with me on the road to finishing my EP and with that being said, you could expect more episodes coming out soon exclusively with GYBU.
For all of the viewers out there that want to stay plugged in to all things Francheyez, where can we locate you at online?

For all latest updates on new music,videos and pics yall can log on Francheyez.com. All my social links are there as well.
It's been fun having you with us today Franch, is there anything else you'd like to add onto the interview before we close shop?

Factz "yaoww" merchandise will be available early next year and a new episode of "Cheeze on Edge" will be available in the next couple of weeks via my website. It's been a pleasure, thanks for having me and make sure yall stay tuned into GYBU for more exclusives of ya boi #yaoww