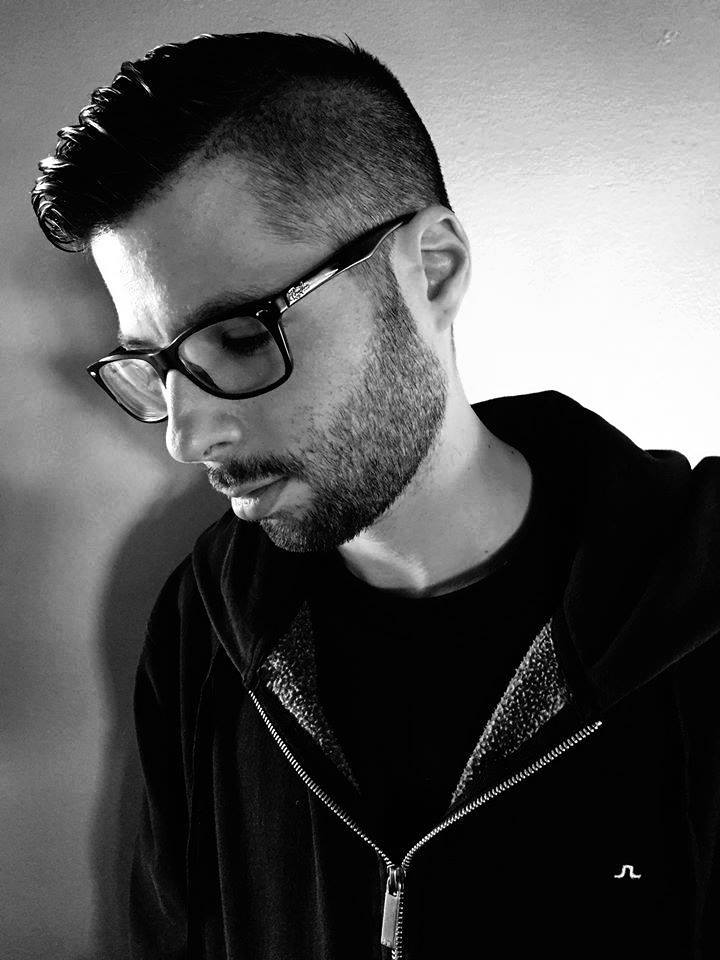 Upcoming Montreal emcee Yo Natan has began building his fan base over the course of the past year and has debuted two strong records while doing so, "Green Clouds" & "Afraid". Natan also happens to be of Jewish descent and aims to follow along the same footsteps as Asher Roth, Mac Miller & Matisyahu. GYBU took a liking to the Montreal upstart and decided to link with him by way of Canada and take a moment to pick the young artist's mind. Join us as we #GetBuzzed with Yo Natan.
Shalom Yo Natan and thanks for dropping thru. You're Jewish and an emcee. What type of influence does this have on your material, if any? Since we're on the subject, what's the story behind your track "Party In Jerusalem"?
Shalom, shalom GYBU! I'm really feeling blessed right now!
"Party In Jerusalem", believe it or not, is a universal message for all Jews that are uniting from all different parts of the world. Whether from New Jersey, Israel, California or Montreal, we're teaming up together to express and share each other's own inner love and connection to Jerusalem. It also features some of today's hottest Israeli Jewish Pop/Rap stars like Kosha Dillz and Shi 360. I also think Birthright's Bus Trips would appreciate this song. I was also thinking about Black Eyed Peas cause it's got that mainstream 808 uptempo party type of vibe, something you can hear at the Superbowl playing during half time. Just listen to Shi 360's verse, it's got dat boom boom pow! (Laughs)
You live between Montreal and California. What's that like as far as exposure and networking is concerned?
Honestly, I don't think that it was easy to get support from both places at first. I've worked really hard on it for years to earn both countries' respect. Nothing comes easy in life. It has definitely opened up alot of doors for me and there"s more opportunity, especially when it comes to the networking aspect of it all. You never know who you're going to meet. It has a positive effect on my music I would say, cause when you have a goal you have the motivation and drive to be successful when your entering into the music industry. You wanna make sure you do everything 100%.
You have a collab with another Jewish artist that is making a solid name for himself, Kosha Dillz. The two of you teamed up and created "Cruise Control". How did you guys meet up and are there any plans for another team release in the works?
i've been to alot of Matisyahu concerts. (laughs) Whenever Kosha & I are in L.A., we'd always see each other at the most random places coincidentally. Yuc Beats just happened to be in L.A. around the same time and had already been working on this Westcoast type of beat. Dillz & I both heard it and really liked it.
There's definitely more in the works with Yuc. Speaking of which, Yuc said to quote him as saying "I promise you won't be disapointed".
"Green Clouds", that's the record that landed you on our radar. It has a strong nineties Hip Hop vibe to it so you had my attention from the start! (Laughs). This was also the song that started garnering you attention from the online community and music blogs. Yuc Beats provides the instrumental for your most popular release this far. One would assume you're speaking about cannibus but is there a more deeper & complex meaning behind the title Yo?
I wanted to make that title so the listener can interpret it in there own personal way. I don't feel everything needs to have a sure fire meaning, I like to have things up in the air so listeners can ponder about it for years and years to come
Your most current release, "Afraid", could very well be your most personal record to date. It also tethers on the lines of Hip Hop and International Pop. Once again, Yuc Beats is responsible for the harmonizing production. Was it hard being so opened with your emotions like that? Also, you've been working with Yuc alot lately. Is this the beginning of an alliance between the two of you?

I find that Yuc & I have this really interesting connection that I don't have with most producers. For example, when my life has certain challenges He would relate to it, it's like automatic if you wanna look at it from a spiritual point of view. We are always in-tuned when we collab. It's like it was a meant to be kind of thing.
Absolutely, it's the beginning of an alliance so look out for more quality music to drop!
What's up next after "Afraid"?
After "Afraid", there is going to be something that will take people by storm. We don't go for conventional music. We're always pushing the envelope as far possible and this upcoming single will be no exception.
For those of us that want to stay in tune with you over social media, where can we locate you at sir?
Also make sure to check  out on GYBU for my future releases!
Natan, it's been a treat having you with us today. Is there any last words you'd like to add on before we close shop?
Yeah, when you have a vision and you believe in it, keep holding on to it because you can make it a reality. Never give up.