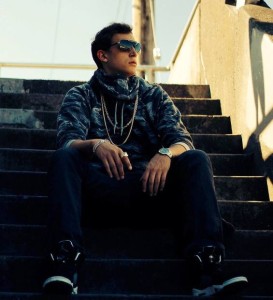 GYBU has seen alot of great talent rise out of the Northwestern area of the U.S., especially from out of the Portland, Oregon region. Today, we are being joined by one such artist by the name of SamuelThe1st, an artist that has already opened for the likes of Zion I, Tope and Tory Lanez. With two quality singles out online and his debut album "1st of the Kind" dropping April 25th, the twenty-two year old recording artist is set to take stage and solidify himself into the budding Portland music scene. Let's get to know more about Samuel, his upcoming mixtape and more in this installment of our "BuzzN" iNterview series.
Hey Samuel, thanks for taking part in the interview. We know you're busy getting things prepped for the release of "1st of the Kind", so we appreciate it. Let's kick things off by speaking about your moniker, SamuelThe1st. What's the story behind your name?
My mom actually named me after the first book of Samuel from the Bible. I was born with a rare brain condition called neurofibromatosis; doctors wouldn't know until I was six years old if I was going to be normal or growing abnormal tumors throughout my body. God blessed me with a normal life and that rare condition is what makes me feel so unique, hence naming myself the 1st.
That's really deep, thanks for sharing something so personal with us. What inspired you to get involved with music and what made you decide to really begin taking your craft seriously as a career?
I have always been musically gifted; at a young age I taught myself how to play piano and guitar. I was in the school band and grew tired of being made fun of for loving music. I've always loved Hip Hop, so I think trying to rap was inevitable for me. I realized that I had lyrical talent and the response from my peers really pushed me to accept the challenge. I remember sitting in my room and contemplating if the first years of struggle with haters and skeptics would be worth it. I don't know if I've made a better decision in my life by pursuing rap as a career or not but I have to go with what my heart says to do.
The Portland music scene is very active these days and GYBU has really taken notice. We caught wind of you with your work with STRAY Music Group's ¢hief and Donté Thomas on your radio ready first single, "Bring Two". This song honestly should be in rotation on online radio! The production is super clean and all three of you hold your own on the track. How did your affiliation begin with STRAY Music and will their be any collabs in the future? Also, who is responsible for producing "Bring Two"?
STRAY Music Group is a pack of brothers to me. I met Donté and ¢hief back in the day at one of the shows I put on. I met Chris last year at the U of O and we hit it off by freestyling, even competing against one another in a competition on campus last year. I learned a lot from them, about how to approach the music scene and how to establish a more prominent name as an artist. Chris and I have a single in the works but that is still TBA and "Bring Two" was a song I had for my upcoming mixtape but I lacked a strong theme. I brought the beat to Donté and his hook really brought that whole song to life.
It really did, it was a strong single to lead the project off with. So for your second and last single from your upcoming debut, you dropped the Luke White produced "Plane Tickets". Though it still fits a commercial vibe, this track's vibe is a more laid back approach, as far as production is concerned. It also serves as the first song we hear off the album that showcases your talent solely. What lead you into releasing this song as the second single? Could you talk a little about how the song came together?
The second single was really hard for me to decide on which one to release. I feel like my two singles contrast one another but they also create a nice balance when they are combined onto the mixtape together. "1st of the Kind" speaks on my past, present and future; so I wanted my listeners to visualize what I see in my near future, if I stay focused. The album also speaks on the topic of women as well. I wanted them to realize that sometimes you gotta see the potential in a man before he is successful if you want to find success together as one.
Let's talk about your musical approach for a moment Samuel. Judging off your two current singles, I assume your aim is to make records with strong radio appeal and high quality production. You don't really come off as an emcee to me but as a recording artist. Am I correct in saying this? How would you describe your particular style of creation? Do you consider yourself an emcee or a recording artist? What drives you when coming up with ideas in the studio?
I feel like I am an emcee. One thing I hope is that this mixtape shows my versatility but my two singles released were definitely to appeal to radio listeners. "1st of the Kind" has a lot of metaphorical lyricism but I decided to save that for those that are really interested in hearing it. Anytime I'm in the studio, I just want to make every skeptic eat their words. I'm the type of person that usually keeps to myself and doesn't speak out much but I feel like recording gives me an outlet to release all my anger and problems.
Music is a wonderful method in which to vent. Speaking of being an emcee though, you did lay a track down over The Pharcyde's "Passing Me By" instrumental. Why did you decide to flip your own rendition to this classic Hip Hop joint?
Haha, I've always thought that song was an absolute classic! "Big Daddy" with Adam Sandler is one of my favorite movies of all time and every time that song came on in the movie, I'd start dancing. LOL! But when I wrote the song, I felt like rap was slipping through my fingers. I wrote that single as sort of a comeback to the scene, because I thought that my music was being left behind and artists around me were "Passing Me By".
April 25th… the day your debut EP "1st of the Kind" officially releases. Other than "Bring Two" & "Plane Tickets" what can we expect to hear? Other than beginning to carve a niche for yourself on the Portland scene, what are you hoping to accomplish with the release? Could you also give some insight into the project's title?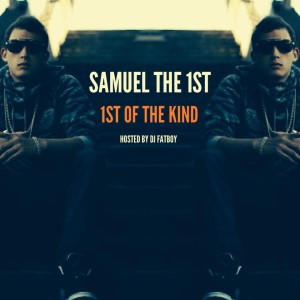 A lot of emotion went into the making of this project. I think listening to this mixtape will allow everybody to understand me a little better. I put all my hopes and fear into each song and made sure that I stayed honest and true to who I am. I've never wanted to be an artist that doesn't live what I speak, so trust me, if I said it on this mixtape, I've fucking done it. "1st of the Kind" has a lot of great uplifting music but it also has an angry side which serves as sort of a middle finger to anybody who doubted and fueled me towards who I am today.
I feel like every individual is very unique but I feel like we all try too hard to fit in. I was born unique, and instead of fighting it, I embraced the fact that I was different from everybody else. I feel like everybody is a 1st of their own kind, that it's completely up to them to use it for benefit. I want to look back on life and be happy that I didn't need to copy anybody to be who I am.
What's up next after "1st of the Kind" drops? Do you have any upcoming shows you'll be performing at, any collabs in the works or do you have any plans to hit the studio to start working on your follow up? Do you plan on releasing any videos for the EP?

I actually have a show at Willamette University on the day of my release April 25th. I am in the process of locking in a couple shows in Eugene, Portland & Salem at the moment. I plan on releasing a quality music video to a song from the project and I already have another project in the works, so make sure you keep an eye out for that!
For any of our dedicated Buzzers or new viewers out there that want to stay in tuned with you & upcoming news/ music, where can we find you online?
You can find me on any social media outlet simply by searching SamuelThe1st or @SamuelThe1st
Samuel, it's been a pleasure having you with us today and for giving us all the opportunity to get to know more about you. Before we close the curtain to the interview, is there anyone you'd like to shoutout or give thanks to?

Hell yeah. I'd like to thank my bros at STRAY Music Group, Zebulon Dak for mixing such a great tape, DJ Fatboy for hosting and constantly providing advice, my homie Tope for giving me a chance to show him & his fans that I was hungry for success, shout out to all of my fans and haters and lastly my homie Andrew Loza, without him I wouldn't be making music like this…
With two big singles under his belt and the support of entities such as STRAY Music Group, SamuelThe1st is making all the right moves when it comes to building his brand and delivering radio quality selections. Make sure to keep an eye on him via social media and especially make sure to grab "1st of the Kind" when it drops on April 25th.
Interview by: @blitzb_60505